Instrumental music blows the competition away at festival
Symphonies danced against the audience's eardrums as melodies filled the room at the wind ensemble festival hosted at Northwood High on March 8.
With Woodbridge opening the show, followed by University High, Irvine High and Northwood High, the night was filled with music composed by artists such as J.S. Bach, William Schuman and Frank Ticheli.

Composer David Avshalomov, who created "Hill Dance," the first piece that wind ensemble played, attended the show. This was of great importance to ensemble members because they previously won a contest by recording the piece.
"Danzon No. 2" composed by Arturo Marquez was the second piece. The audience swayed and bobbed to the music as light airy tones, a strong percussion and vibrant use of crescendos and decrescendos wafted through the theatre.
Wind ensemble members expressed value of unity as one of the key pieces in being successful at festivals and competitions as their symphony of sound could not be accomplished without unification in the band.
"Teamwork is the core of success," senior and first chair clarinet player John Xiao said. "I love the friendship and cooperation between every player, who I also call my friends."
Xiao played an important role in the ensemble's performance, as he had numerous solos in both pieces.
The schools that performed at the festival all chose songs inspired by different components.
University High played pieces based on poetry. They played "Rest" by Frank Ticheli, which was a very emotional piece because it was based on the loss of a son.
Irvine High played songs with historical lineage, such as "Fugue a la Gigue" by J.S. Bach. Northwood High chose songs focused on bringing together different countries, performing a piece from the Arabian Peninsula called "Strange Humors."
"It's hard to determine which schools are at which level because the difficulty of the music was different," said senior Kenji Takeda. "I did enjoy listening to Northwood perform, though. They had an amazing alto saxophone player."
According to Takeda, the festival is beneficial to students because it gives them the opportunity to listen to other schools and get an idea of what they are working on.
Following the festival, wind ensemble plans to split into chamber groups, or groups based on instruments, and perform in an orchestra circle.
About the Contributor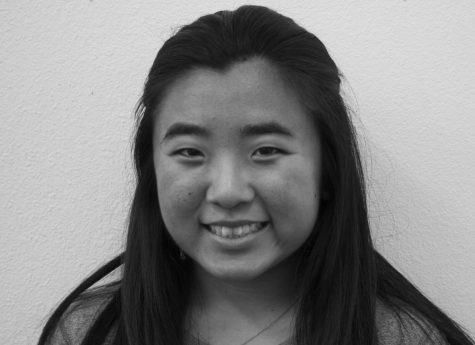 Kyla Kim, Staff Writer
Hey Warriors! I'm a staff writer on the Golden Arrow, and I'm so excited to be a part of a program dedicated to providing informative and entertaining...