Pride in duty: the silent protectors of campus
Three rings sound off through the speaker, and the rush of students bustling through campus fills the air as the ever-watchful eyes of safety gloss over the horizon. The well-being of both faculty and students lies within the care of Steve Scoggin, Jerry Rose and Jesse Castillo.   
"What we are here for is to be the eyes and ears on campus," Scoggin said. "We are outside with the kids making sure that everyone is safe."
Within the Irvine Unified School District, Woodbridge High is the sole open-campus high school . Students leaving campus and regulation of trespassers pose potential danger to safety of students and faculty alike.
"When the bell rings, we make sure that [students] are getting into class on time, [that they stay] on campus, and we also [regulate] people who come onto campus," Scoggin said while explaining the actions taken to help look after students during school hours.
Yet there is more to these security officers than simply protecting faculty and students on campus alone.
"I think the one aspect students don't understand is that the school is responsible from the minute you get out your front door to the minute you walk in your front door when you get home," Rose said. "That's why we can't turn our back when we see people leaving, because if they go out and get hurt, the school is responsible."  
In 2006, while coaching the basketball team, Scoggin decided to take upon the responsibility of security officer because the school needed a person to fulfill the position.
"I wanted to work in a high school, and I am, as of right now, at the end of getting my teacher's credential, so it was one way to get a foot in the door," Scoggin said. "I like it in the mere fact that you have a lot more interactions with the kids. You have a lot more opportunities to affect the [lives of kids] in a positive way because you are a person that they see all the time."   
Rose similarly had past experience coaching baseball, basketball, soccer and currently softball. He began his role as security officer in 2012. With a passion for education, he started his career at Westwood Elementary and Stonegate Elementary for six years before coming to the high school level.  
"I appreciate the fact that I can be here and be of help to all the kids on campus, and I try to make myself available, not as a security person but as a mentor, a coach, a friend and counselor," Rose said.
With a total of eight years as a security officer for both IUSD and the Tustin Unified School District, Castillo has worked her way up from preschool to high school and built her interactions with students of varying ages.
"My goal was to go higher and higher [in education], and by the eight grade level I decided that I wanted to work with high school students," Castillo said.
With such large experience interacting with students, the responsibility felt by all three officers pushes them to enforce rules.
"There's more to it than just being a security guard; [it is] being an adviser and a friend," Scoggin said.
About the Contributor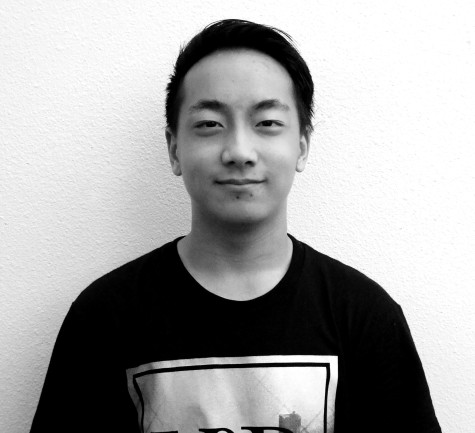 Vincent Hsueh, Sports Editor
Hey! My name is Vincent Hsueh and I've been a part of the Golden Arrow for almost three years. Oh, and I'm also a senior this year (time sure does...