TEDxWoodbridge hopes to bring x-tra inspiration
Sitting in class expecting to see an ordinary video clip, senior Irene Koo watched without any expectation but quickly became captivated. Koo realized the vast world of learning as she enjoyed her time watching TED Talk videos and decided to share her experience with a TEDxWoodbridge event.
The TEDxWoodbridge event will take place on April 22 in the theater, with the theme "The Roads," where the speakers will discuss their life stories. TEDxWoodbridge is an event similar to TED Talks, except it is planned and coordinated independently by individuals in a community.
"The TEDx Program is designed to help communities, organizations and individuals to spark conversation and connection through local TED-like experiences," according to the TED website.
Koo first decided to undertake this project to add more to her high school experience beyond simply worrying about her grades.
"As we transition from being sheltered students to taking a step closer to the 'real world,' I wanted to bring light to the different and unique paths," Koo said. "In addition, because so many people feel detached, it would be great if we can bridge the gap between the different communities within our school."
Student committee members have been preparing since December for this event, finding and sifting through stories community members have submitted.
Koo plans on hosting Warrior Talks as a prequel to the actual TEDx event. Warrior Talks are different from TED Talks because they have more flexibility with the format while still featuring speeches similar to TED Talks.
With much time and energy spent into preparing for the event, committee member and junior Hyeonji Choi shared the challenges surrounding execution of the event.
"Since this is the first year hosting TEDx event at Woodbridge, we are most worried about getting everything together and preparing for the unexpected situations," Choi said. "We have really great plans, but we are just worried about what if no one comes."
Having experienced the planning aspect of the TEDxWoodbridge event, junior Iris Jang reflected on what she has learned from her time as a committee member.
"I've learned the importance of a solid team," Jang said. "Our core team members are always present at meetings, and that is why our meetings are successful and actually productive. Tedx has helped me learn how to throw out creative ideas and be fearless when it comes to planning a major event like this one."
About the Contributors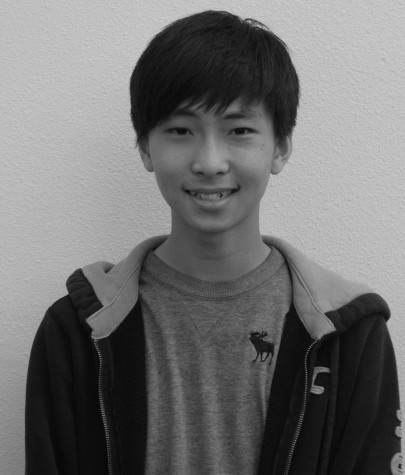 Yechan Yang, Director of Photography, Creative Director and Back Page Editor
Hello! My name is Yechan (Ben) Yang, and I am the Creative Director and the Back Page editor of year 2016-2017. As I joined journalism, I was given multiple...