The life and legacy of Harper Lee
Nelle Harper Lee, one of America's most read and beloved authors, died in her sleep on Feb. 19 at age 89, according to the New York Times. Lee left behind a legacy that will inspire individuals for many generations to come.
Lee's fame as an author catapulted after the release of her first book, "To Kill a Mockingbird," which earned her a Pulitzer Prize in 1961 and the Presidential Medal of Freedom for her contribution to literature in 2007. "To Kill a Mockingbird" is one of only two books. Lee published during her life. Lee's second novel "Go Set a Watchman" was published in 2015.
The impact and significance of "To Kill a Mockingbird" goes far beyond English classes taught on campus.
"There aren't that many books that are taught to nearly every student in the nation over the last 50 years," English teacher Shan Wu said. "['To Kill a Mockingbird']  was published in 1960, so we're talking about 55 years of Americans who have read this one book, and that's a really unique situation. For one book to maintain its popularity for five decades and its ubiquity everywhere is really quite an amazing testament."
Lee's magnum opus tackles the issues of prejudice and racism during the 1930s, drawing parallels to the 1960s, an era at the precipice of the civil rights movement when the book was published.
"Mockingbird goes beyond just a story," Wu said. "It ties to our American history, of that particular dark part of our past. So it's been able to sustain its popularity. I think once the generation saw the significance of it, they continued teaching it to students down the line."
"To Kill a Mockingbird's" timeless themes continue to resonate today, and many students still express strong emotional attachment to the book.
"['To Kill a Mockingbird'] touched a lot of people. I'm sure many people didn't really know how bad things like segregation were before reading the book, but now they realize the reality of our past," freshman Vikram Chatterjee said. "We have a much deeper understanding of what the U.S. was before. It's touched me a little bit too, and it made me think and reflect on the U.S. and how different it was from right now. The characters are also really relatable too, since they're close to my age."
The themes present in "To Kill a Mockingbird" expand far beyond those of segregation, and the legacy Lee left behind is an important one.
"It reminds us of the challenges we face as Americans," Wu said. "So I think her legacy is this book and the constant reminder of the need to empathize. To remind us to try to bridge the gaps between people's differences. We have to understand different perspectives and respect other people's lives and choices and backgrounds. I think it's really a novel of empathy and tolerance.  I think that's what she leaves behind as an author."
About the Contributor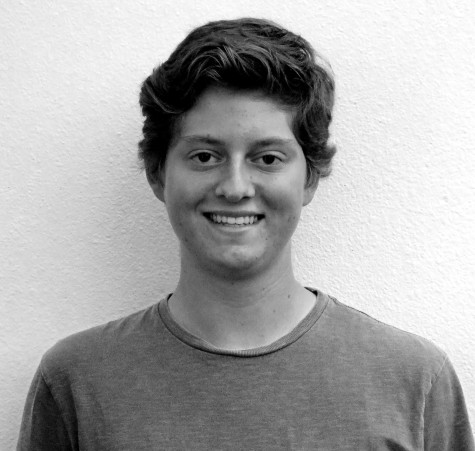 Nicholas Kumamoto, Co-Editor-in-Chief
Hello! My name is Nicholas and I am the Co-Editor-in-Chief of the Golden Arrow. This is my second year in journalism, and since last year I have discovered...