Head to Head: Should APs be more exclusive?
APs need equal access
Advancement Placement (AP) courses allow students to take difficult courses that provide an extra grade-point and can help the student gain college credit. These classes should be open to all students.
By taking AP courses, students get an opportunity to challenge themselves and experience college-level courses. Such experiences in high school can become a stepping stone to college studies and provide students with a smooth transition.
A study conducted by the College Board demonstrated that students who take AP in high school have better four-year graduation rates in college than those who did not take an AP course, according to U.S. Department of Defence Education Activity.
Although the rigor and course material may not be doable by all students, every student should still have access to AP classes.
"Students also benefit from being around students who demonstrate a certain type of academic language, a certain type of thinking and those are often time research related to significant subgroups, low economic status students, certain ethnic minorities," Principal Christopher Krebs said. "If those students are pulled onto those settings, then they can learn the academic language and can overcome some of the achievement gaps that can occur in education."
At some schools, students are required to takes tests or have a high grade in classes to qualify for AP classes and, as a result, AP classes are not accessible to all students.
Not only does taking such a test morally discourage students by lowering their confidence, but it also prevents them from gaining knowledge and experience.
"We have some AP courses that anyone can take, AP Psychology, for example if they are prepared for the expectations of the course," Krebs said. "And I think every student should consider taking a rigorous course such as AP, Honors or a Capstone elective."
Even if students are unable to receive a passing score on AP tests, they are still more prepared to take the class again in college. Re-taking the class in college might help them in making their fundamental understanding stronger.
According to the USnews.com, the ratio of students that are passing the AP test has constantly been increasing since 2004.
Instead of having them qualify for AP courses, teachers should provide students who are having a harder time with more practice and explanations to strengthen their base on the subject. Scores from AP or standardized tests should not define students and their capabilities. The interest the student has for a class is more helpful in defining a student than one test grade.
However, just because AP classes are available for most students to take does not mean that students should sign up for all courses. They should take the ones that interest them in a balanced fashion.
"I am advocating for taking one or two, I am not advocating for kids to take four, five and six, and that's what makes this message mess up and makes it difficult for the school, is the second we start endorsing these classes, we end up having kids take them all at once and that's not healthy," Krebs said." We want students to have a balanced and manageable schedule."
AP classes help expand student's knowledge, which will help them in the long-run and through other stages of their lives.   
*See the other side of this argument entitled "Limits bring success"
About the Contributor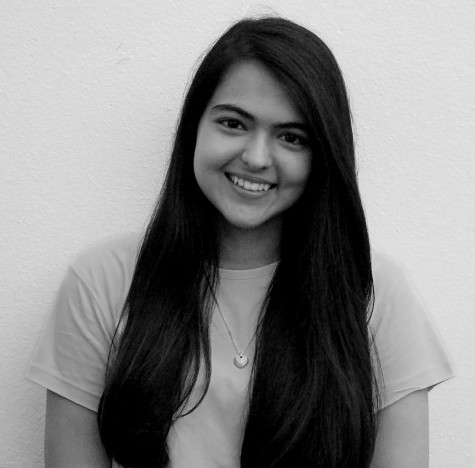 Ashna Paul, Features Editor
Hey guys!

My name is Ashna and I'm the A&E editor this year. A&E includes all the performing and visual art events at school, as well as many...