All eyes on the spikes and heels of racing Warriors
Intense and speedy, Irvine Track and Field Invitational (ITFI) athletes from twenty-five high schools crowded Irvine High on Saturday. Eight Warriors ranked in the top three of their corresponding events.
With schools competing from all over Southern California, ITFI lasted two days from March 11-March 12. As a larger Division 2 school, Woodbridge participated in the March 12 event. Track and field athletes competed in long distance races, including the 3,200 meter, and field events such as shot put and discus throw.
"This invitational is different than others because since it is close to Woodbridge and [since] I know the track, I feel more comfortable there," 100 meter and 200 meter sophomore sprinter Jessica Barbarosh said. "Also, this is will be one of the first meets where I feel like the Woodbridge varsity girls team will do very well."
Freshman Milana Malec placed first in varsity womens 400 meter run. Second place medals were awarded to senior Daniel Sun for varsity mens 300 meter hurdles, senior Nehemiah Nash for varsity mens 110 meter hurdles, junior Meagan Oefelein in varsity womens 800 meter run and junior Nate Ledoux in varsity mens triple jump. Placing third were freshman Drake Nguyen for frosh/soph mens 100 meter dash, senior Alex Young for varsity mens 100 meter and senior Kate Jensen for varsity womens discus throw.
"We're in pretty good shape now, but this is early in the season, so we need to get in better shape," head coach Aaron Craver said.
None of these medals were won without hard work. Training days focusing on body strength and speed reinforced skills honed at ITFI.
"Training really helped me in my competition today," junior Chad Gibbon said. "[Coach Craver] has also really help[ed] me with the mental aspect as well as strategy."
About the Contributor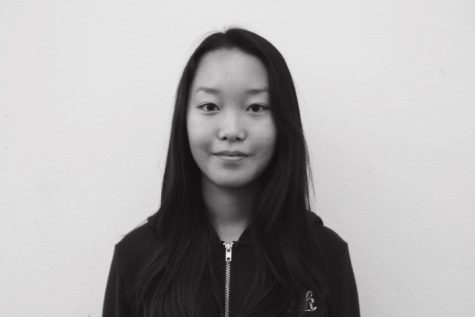 Lindsay Chong, Co Editor-In-Chief
Hi everyone! The Golden Arrow has been a huge part of my life for the last three years here at Woodbridge: it's been my community and place of inspiration....