Do people like the change? Reaction to Facebook's like or react button
A big, blue thumbs-up. That is what pops into minds of most people when they think of Facebook. Facebook has recently added "reactions" to the original like button, which consists of love, haha, yay, wow, sad and angry. These reactions allow users to express various emotions and are effective in looking at others' feedback, making Facebook a more interactive and positive environment.
But what about the "dislike" button that everyone has been waiting for?
The idea of "disliking" a post has been replaced with reacting to it by "sad" or "angry."
Mark Zuckerberg, Facebook CEO, decided to add "reactions" instead of "dislikes" because a "dislike" button might cause negativity or even cyber bullying. The goal of these buttons is to increase engagement, content sharing and openness to all types of posts. Facebook wants people to not only post happy moments of their lives, but also share all the memories that are meaningful to them, including sad or angry moments.
Also, the three most common reactions that people choose will appear on each post so users can see how the public reacts to certain issues.
This change received mixed reviews from its users. Some users, such as junior Sophia Byun, felt that it was a fantastic idea to have vast arrays of emotions that they can express to certain posts, such as sympathetic posts that they could not react to before. 
"I enjoy using them, especially on news links that deal with topics such as politics, because it allows me to show everyone what I think about it," Byun said. "I like how it allows more freedom and expression in Facebook."
However, other users feel like it is not very effective since they are already so used to the "Like" button and it is too much work for them to think about how they are going to react.
Overall, these new reactions are effective ways to give instant feedback. Users do not have to tediously comment how angry they are at Trump's bizarre statements or comment "OMG" at videos that talented singers post. Instead of typing long comments, they can simply press one of the reaction buttons to let others know how they feel.  
About the Contributor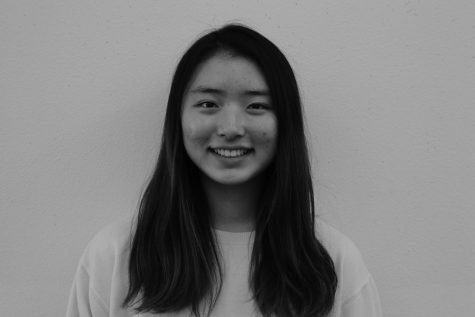 Bella An, In-Depth Editor
Hey Warriors, I'm your In-Depth editor for the 2017-2018 school year. I am honored to be part of our first year of transitioning from a newspaper to...