Color guard performs a 'cool' routine in Dayton, Ohio
Varsity color guard traveled to Dayton, Ohio to compete in the Winter Guard International competition from April 5-10. The team placed 80 out of 120 and received a score of 76.7 out of 100.
Titled "First Snow," color guard performed the routine at the 2016 Color Guard World Championships as part of the Scholastic A division of the competition, the highest category offered for high schools.
According to varsity color guard member and sophomore Roubie Singian, the routine is a step up from junior varsity routines.
"We've been practicing since after field season, so after football games and band competitions," Singian said.
Color guard's packed schedule consisted of multiple rehearsals and performances as well as traveling to numerous cities in Ohio, including Dayton, Cincinnati, Oxford and Columbus.
Though color guard planned the trip to be an exciting experience, it faced challenges on the first day.
"We had to find a new hotel and most of the hotels were already booked," fine and performing arts teacher Brad Harris said. "We didn't get into the new hotel until after 36 hours of being up and traveling."
Hotel troubles and fatigue were replaced by the competition and the opportunity to perform in front of hundreds of guards and people. The team was also able to view performances of other color guard teams from all over the world.
Because of the hundreds of guards present at the competition, color guard was not able to make it to the exclusive cut of top 32, according to Harris.
"This is a once-in-a-lifetime event to be able to compete at this high level," Harris said. "We have the opportunity not only to be part of this exclusive group but also see some of the best of the best guards in the world."
Percussion Ensemble's first place win at the Southern California Percussion Championships will also enable them to travel to Dayton, Ohio for the World Championships this week.
About the Contributor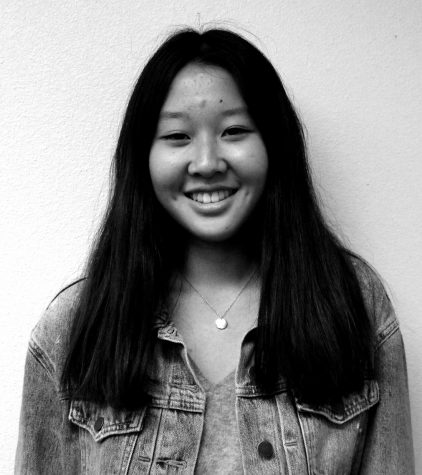 Ashley Park, Opinion Editor
Many people think that art is the best way to express themselves, but I believe that journalism is one of many interesting ways to express yourself. I'm...