Student performers become 'Anon(ymous)'
With one deep breath, actors take a step on stage to rehearse their lines once again, perfecting every bit and piece. The spring play "Anon(ymous)" tells the emotional story of two siblings on a quest to find a missing piece of their lives while struggling with integration as refugees coming to America.
"Anon(ymous)" will run tonight through Saturday at 7:00 p.m. in the theater.
"We really wanted to do a show that challenged and brought up social issues," theater teacher Cassandra Gaona said. "This play is dealing with refugees and I think that is a very current situation in our world today."
In order to prepare for the play, actors must learn many lines, movements and cues. Three to four hours after school are put into refining every detail during tech week. Two months were taken to get ready for the production. Dress rehearsals can take three to four hours depending on how major an actor's part is.
With the demanding and grueling hours of preparing for opening night, teamwork and camaraderie are essential in successfully making sure the play runs smoothly.
"You need to rely on your fellow actors," sophomore Leyla Jackson said. "Without each other you can't do well,and without tech you can't do anything."
Though not all the actors play refugees in the production, a powerful message is still emitted through their characters.
"I'm not a refugee, and I don't have that background story," senior Renee Roeder said of her role. "My twist is that I'm looking for a child, and that's my yearning throughout the play."
The show's dialogue, interactions between characters and plot will certainly tug at the audience's heartstrings. The actors provide such emotion and empathy into each word that the story is extremely intriguing and captivating.
"Hopefully everyone connects with our show," junior Emma Munguia said. "We are performing a very deep show, and hopefully many will appreciate the message we are putting out."
About the Contributor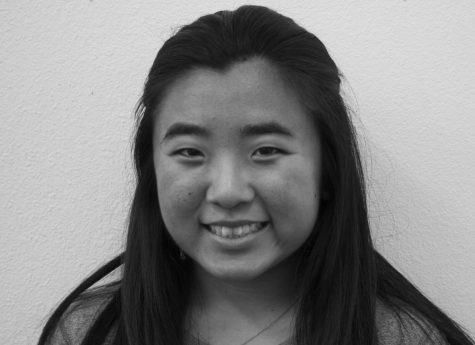 Kyla Kim, Staff Writer
Hey Warriors! I'm a staff writer on the Golden Arrow, and I'm so excited to be a part of a program dedicated to providing informative and entertaining...