Students of today, stars of tomorrow
Organized by the South Coast Singers on Feb. 6 at Dana Hills High, students all over Orange County such as junior Lauren Neser and seniors Sophie Huisken and Christopher Kagoo were given the opportunity to obtain scholarships ranging from $500-$1,500 for the top three places in the competition.
"[The South Coast Singers] encourage young people in singing and performing,"  Huisken said. "This competition had musical theatre and classical singing."
Inspired by performing arts teacher Rob Blaney, Neser, Kagoo and Huisken attended the initial auditions with 60 other competitors without knowing what to expect, according to Neser.   
"I've never seen kids our age [perform] classical pieces like operas so well, and it was really cool to see!" Neser said.
A couple of weeks after the auditions, the organization selected 15 participants to move onto the finals. Huisken, Kagoo and Neser competed in the division of musical theatre at finals on March 13 at Capistrano Valley High.
Performing "Show Off" from the musical "The Drowsy Chaperone," Neser was confronted with a slight challenge as one of the judges had been in the original cast of the movie.
"The song was really fun to do," Neser said. "It was also kind of stressful."
Singing "What Do I Need With Love?" from the movie "Thoroughly Modern Millie," Kagoo was equally excited as he was nervous of his first experience within the competition.
"Going into the auditions, I didn't really know what to expect, because it was the first time I've done this," Kagoo said. "Some of the people there have been competing for many years."
During the finals, competitors were required to sing a song along with piano music from an accompanist in front of five judges. Despite the scholarships at stake, Huisken expressed relief from the harmonious environment of the other performers.
"Everyone was really friendly and nice, and it didn't feel like it was a super competitive cut-throat environment," Huisken said. "It's hard to compare two people because [their] voices totally different, but both equally amazing."  
Huisken, singing "Not For The Life Of Me" from the same movie as Kagoo, achieved third place and received the $500 scholarship.
"I've never done any singing competition before," Huisken said. "It  was cool to try it at all, and I thought it was [thrilling] that I made it to the finals."
According to Neser, the judges not only focused on their vocal ability, but also their way of conveying emotions. Although Kagoo and Neser were not awarded scholarships, both students expressed excitement and honor from the experience of performing competitively with other students.
"It was still really cool because we were one of the 15 finalists out of the original 60," Neser said.
Following the competition, all three students said they felt inspired and grateful for their ability to sing and continue to aim for the stars.  
"People like going on roller coasters [to] get that adrenaline rush," Neser said. "I hate roller coasters, but I love the feeling of when you go on stage."  
About the Contributor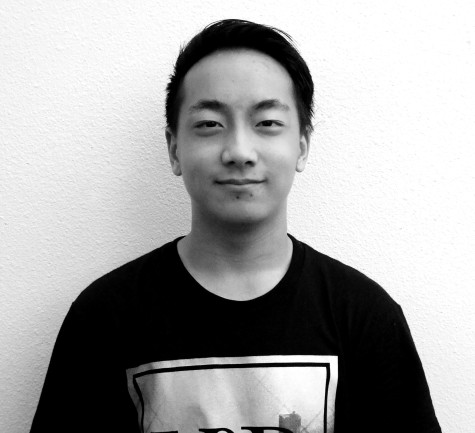 Vincent Hsueh, Sports Editor
Hey! My name is Vincent Hsueh and I've been a part of the Golden Arrow for almost three years. Oh, and I'm also a senior this year (time sure does...