Hosting state convention: JCLove
Over 1,200 California students gathered at the Junior Classical League (JCL) Convention on March 18 and 19 on campus. Students competed to win awards for their schools by participating in athletic, academic and spirit contests. Warriors won first in the JCL scrapbook and third in both the spirit competitions and overall.
"[The convention] required lots of work and effort," sophomore and volunteer coordinator Brenda Ascencio said. "We had to make sure that every event going on each day ran smoothly. We dealt with student volunteers, parent volunteers and teachers throughout our preparation period."
Ascencio and fellow volunteer coordinator sophomore Diana Jang ended up assigning 1,400 volunteers. Ascencio noted that teamwork was essential to communicate and work together to synthesize ideas.
"Working as a team made us even stronger and helped us execute the convention in an amazing manner," Ascencio said.
Historians included sophomore Jenna Jang and senior Julie Kong who collaborated to create the club's award-winning scrapbook, filled with memories throughout the year.
"The scrapbook was really enjoyable to make," Jang said. "I was able to gather all the photos from past events and see how much fun I had."
Kong said that as members of the club prepared for JCL, a sense of unity formed among all grade levels, which helped them be better hosts for the conference.
"The scrapbook really tested the limits of our creativity," Kong said. "Accomplishing such a great task with amazing friends willing to help us out let me realize the importance of teamwork."
Overall, according to junior and JCL vice president Tiffany Yu, the convention functioned as a great way to unite people together to participate in a wide range of fun and entertaining events.
"People are able to create lasting and meaningful friendships with people of all grades because everyone is able to bond and connect over the same activities," Yu said.
About the Contributor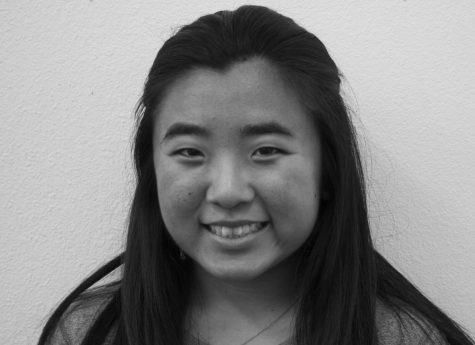 Kyla Kim, Staff Writer
Hey Warriors! I'm a staff writer on the Golden Arrow, and I'm so excited to be a part of a program dedicated to providing informative and entertaining...