Fund-seeking student representatives jet to Sacramento
On March 8, Irvine Unified School District shipped off student representatives from all the high schools within, and a few from outside the district, to the state capitol to lobby for more funding for Irvine schools.
Students met for a month and a half prior to the political expedition every Monday night and sometimes during lunch and tutorial. The purpose behind the preparatory meetings was to review trip logistics and allow students to establish particular issues they planned to lobby for while in Sacramento.
"What I encourage students to do is to have their own story, as specific as possible, about their experience in Irvine, both good, mixed and what they can improve on, and to advocate," long-time sponsor of the advocacy program and history teacher Frank Harrington said.
Students present their ideas to state legislators and staffers in hopes that the issues get attention and will be addressed at the state level, or at least within the school district.
The issue, however, is there were mixed reviews about receptiveness of the politicans.
"The politicians kind of danced around our questions; some were more receptive, but a lot just shut us down," junior and student representative Logan Prock said.
As is often the case with politics, the processes are slow-moving and hard to get going. However, students who made the trip testified that the value extends beyond simply the progress students made as far as actually pushing through their proposals.
"It was such a beautiful experience to be able to speak with everyone who cares for students so much," senior and former Sacramento advocate Samantha Kosai said. "They definitely have the best intentions for everyone here at IUSD and really want us to succeed and have all the tools to do so."
About the Contributor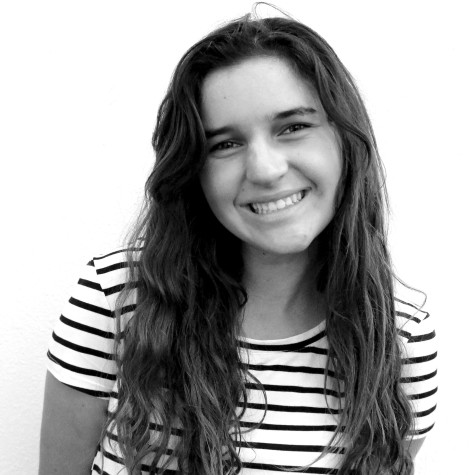 Ana Sayre, Opinion Editor
Hey there! My name is Anamaria Sayre, or Ana for short, and I am your new opinion editor for the 2015-2016 school year! I am super excited to be able to...