Satellite science, not rocket science: CubeSat
Currently under construction, the CubeSat satellite is a custom communications satellite completely funded by IUSD and planned for launch into space around March 2017.
IRVINE01, the team of IUSD high schoolers in charge of the project, includes twenty-nine Woodbridge students and adviser Jennifer Blackie.
Meeting three hours a week on Mondays and Wednesdays, the CubeSat team on campus is responsible for the satellite communication system including antennae and transmitters.
"We're just working on the communication system," Blackie said. "Once we launch the satellite, we will be controlling the ground station…We'll be able to talk to [the satellite] up in orbit."
Meetings have revolved around increasing student familiarity with Linux, a satellite operating system, and testing equipment including radio antennae.
"We have done activities such as building a model satellite using the Arduino circuit boards," junior and CubeSat member Shruti Chidambaram said. "We have also learned about satellites and the parts of the CubeSat."
The CubeSat team faced a steep learning curve due to a lack of experience. However, support from local engineers, parent volunteers and California Polytechnic State University, San Luis Obispo have bolstered the program.
"We're working with Cal Poly SLO," Blackie said. "We're going to be using their ground station, [including] their actual antennas and radio dishes…Local engineers have helped us answer some questions."
Through the construction of the satellite, CubeSat members hope to gain applicable engineering skills, expand their knowledge and appeal to colleges.
"I hope to find out more about what it takes to prepare a satellite for space, adopt better team work skills and just really enjoy the experience," sophomore and CubeSat member Angela Dao said.
Launching the satellite within a year remains the biggest priority. The CubeSat team hopes to finalize the blueprint this November.
"This is not only engineering, but this is designing a satellite," Blackie said. "For a lot of students, this is like the dream. I wish I had this opportunity in high school."
About the Contributor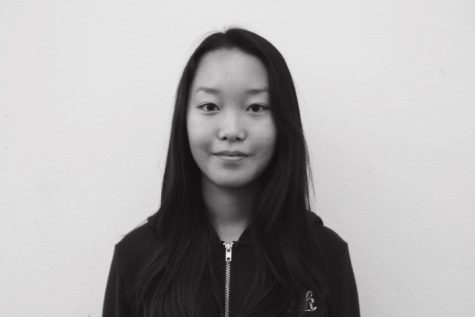 Lindsay Chong, Co Editor-In-Chief
Hi everyone! The Golden Arrow has been a huge part of my life for the last three years here at Woodbridge: it's been my community and place of inspiration....