Baseball dominates in 12-0 win against Vaqueros
Warriors baseball (11-5-0) met to do battle with the Irvine High Vaqueros under dark and rain-threatening skies in a Pacific Coast League game last Thursday. The Warriors next face Beckman High at Beckman on April 15.
The hot-hitting Warriors pounced early, battering the hapless Vaqueros hurler mercilessly in the first two innings. Spraying hit after hit throughout the field, the team amassed an impressive four runs in the first inning. They followed this barrage with another four runs in the second inning, en route to a dominating 12-0 victory.
"We didn't let the rain get the best of us, and we came out with the offense I know we have," star senior southpaw pitcher and Cal State Long Beach commit Zak Baayoun said. "We just came out early, and we put the ball in play. "
This impressive offensive production was matched by yet another sterling pitching performance by Baayoun. With a dazzling array of fastballs and breaking pitches, Baayoun, backed by senior catcher Ryan Santa Cruz, confounded Vaquero hitters for five scoreless innings, striking out nine Vaqueros along the way. Third baseman and pitcher sophomore Kyle Giberson came in and was equally impressive in pitching two scoreless innings to complete the shutout.
"The pitching has been unbelievable," coach Tim Murray said. "What's been impressive is the way our pitchers have absolutely dominated, from Zak Baayoun to Jake Larson to Shoma Yoshida. We just have so many guys that can do it. And when you pitch, you can win a lot of games."
Warrior infielders and outfielders demonstrated the result of dedicated practice, with several impressive plays made by slick-fielding senior and Pepperdine University commit Aharon Modlin at shortstop and his fellow middle infielder Larson at second base. Defense worked together to hold the Vaqueros to only two hits.
"We didn't make any mistakes defensively, and we kept them down with our pitcher Zak Baayoun," Santa Cruz said. "This season, our pitching has been doing great, our defense has been doing pretty good, and we're picking up our offense now even though it's been down a little bit."
Offense was led by Modlin's three hits (including two doubles, two runs scored and one RBI), Baayoun's stellar 3-3 performance (including three runs scored and one RBI), Larson's two hits (two runs scored and two RBIs), Santa Cruz's two hits (including a double and two RBIs), and a double by Yoshida.
"We just have some quality players, and it makes my job easy," Murray said. "For the most part these guys are such good players, it just makes the game easy, and you're seeing that reflected in our record and the way we're playing."
About the Contributor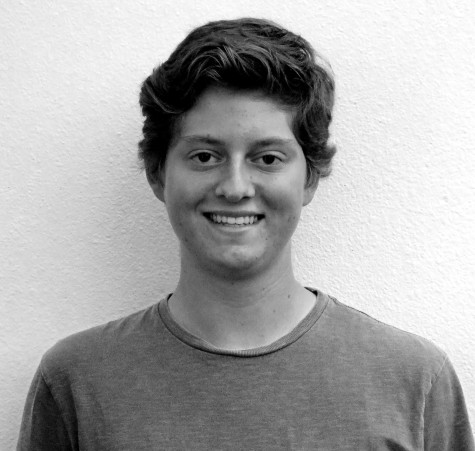 Nicholas Kumamoto, Co-Editor-in-Chief
Hello! My name is Nicholas and I am the Co-Editor-in-Chief of the Golden Arrow. This is my second year in journalism, and since last year I have discovered...