Swimmers dive into competition against Beckman High
Swimmers anxiously stand up to the diving board, waiting for the the signal to start swimming against the clock and their opponent, Beckman High. The Warriors performed well and beat Beckman High with the help of talented swimmers, such as the interviewees, from both the girl and boys swim teams.
Even though boys and girls swim teams were confident as they faced the agile swimmers of Beckman High, sophomore Brendon Lee explained that there are always nerves present when getting into the water.
"A trick I do to get over being nervous is to just focus on myself and try not to think about the people I'm swimming against," Lee said.
The swimmers participated in many different heats including various strokes of swim that demanded a large amount of endurance.
"My favorite heat is 500 freestyle, because you just pace it and try and beat your own time every time," sophomore Emily Rogers said. "It's pretty easy to beat your own time, and it feels good when you do because it's such a long race."
Preparing for the swim meet entails daily and difficult practice. Some, such as Lee, prefer to mentally "get in the zone" before a race.
"Music and visualizing what I'm going to do when I jump into the water help me prepare for a race," Lee said.
Others put their faith in the long hours of practice and laps that swimmers have to endure on a daily basis.
"We start in February, and we're told to do certain sets so we can build our strength and endurance, and whatever stroke we are best at we compete in," Rogers said.
These various preparation methods have proven to be effective with both Lee and Rogers feeling confident during their swimming events.
Despite the long hours of practice, swimmers continue to enjoy the swim meets.
"My favorite part is getting the adrenaline rush a couple seconds before my race," senior J.T. Nguyen said.
About the Contributor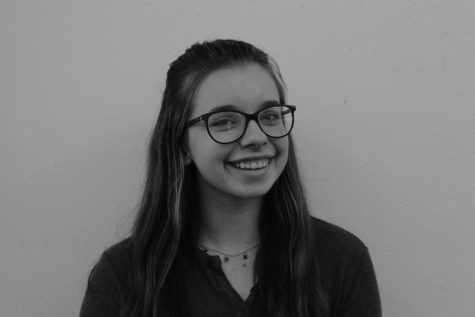 Emily Manton, Co Editor-In-Chief
Hello friends! I am one of the Editor-in-Chiefs for the Golden Arrow this year! I am so excited to lead our amazing staff in order to bring you the best...