Remembering a Prince
On April 21, Prince Rogers Nelson, known by his stage name "Prince," was found dead in his home, Paisley Park, in Chanhassen, Minnesota. Prince was one of the best-selling music artists of all time, winning seven Grammy awards, a Golden Globe and an Academy Award for his film "Purple Rain," based on the best-selling song.
Prince's impact on music cannot be understated, as his ability to blend genres such as rock, funk and R&B to create breathtaking music made him one of the most well-respected musicians.
GQ's Nik Cohn stated that he was "rock's greatest ever natural talent," and with good reason to do so. Prince had an ability to switch his vocal register almost instantaneously, as seen in songs like "I Would Die 4 U" and "Do Me Baby."
Beyond his vocal talents, Prince also was a fantastic guitarist and songwriter. Rolling Stone placed Prince at 33 on its list of the "Greatest Guitarists of All Time," putting him above both John Lennon and Kurt Cobain. Prince's songwriting abilities led him to craft hits like "Manic Monday," sung by The Bangles, and "Nothing Compares 2 U," sung by Sinead O'Connor.
While Prince gained stardom quickly, he always gave back to others he saw in need. In 2007, Prince contributed to the funding for Green For All, an organization seeking to build a greener economy while helping the impoverished. In 2015, Prince helped to found #YesWeCode, an initiative to teach "100,000 low-income kids to code," according to its website.
Since Prince was a Jehovah's Witness, a Christian sect which forbids revealing charitable acts, he never spoke about his initiatives publicly. However, through his donations and charitable organizations, Prince helped to change the world for the better.
About the Contributor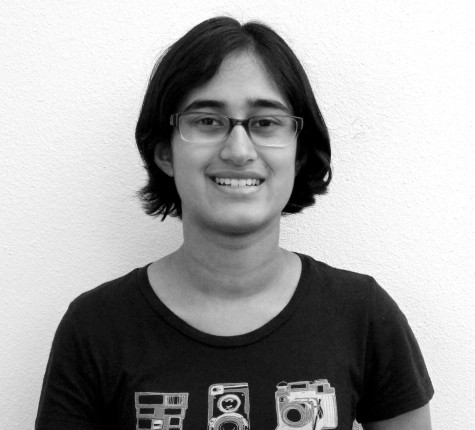 Avantika Vivek, Co-Editor-in-Chief
Hi, my name is Avantika and I am one of your Co-Editors-in-Chief for this year at the Golden Arrow. I've been in journalism for three years now, and served...