An-out-of-this-world Sadies
Students gathered for the alien-themed spring dance on April 23 in the main gym. Hosted by ASB, the casual dance attracted couples and guests from other schools.
ASB decided on the alien inspired dance due to its flexibility as both a pep rally and dance theme. The science-fiction-based theme added novelty to the spring dance. Commonly called "Sadies," the spring dance also featured the tradition of "girls ask guys" to encourage couple attendance.
"When coming up with a theme, you have to think of something that a lot of people will get excited for," ASB secretary and sophomore Nicole Mor said. "We knew space had a lot of costume ideas and that it would work well as a dance theme."
With the alien theme left open to interpretation, attendees dressed up, donning "black-hole" costumes and alien logo t-shirts. Others wore antenna headbands and glow-in-the-dark shirts.  
"I like that you don't have to dress up," freshman Alex Portouw said. "I think it's good for people who don't want to get too fancy."
During the dance, the music buffered due to electrical problems. However, the dance proceeded smoothly after technicians repaired the electrical unit.
"The DJs we hired worked quickly to find a solution, and thankfully the problems were resolved, so students could get back to dancing," ASB adviser Lauren Prudhomme said.
The dance featured a DJ and a snack bar. Various space-esque decorations such as National Aeronautics and Space Administration (NASA) rockets and neon green alien cutouts enhanced the alien inspired dance.
"The spring dance is probably my favorite dance of the year," Prudhomme said. "I like that it's a casual-themed dance…it's also another chance for underclassmen to enjoy a Woodbridge High dance."
About the Contributor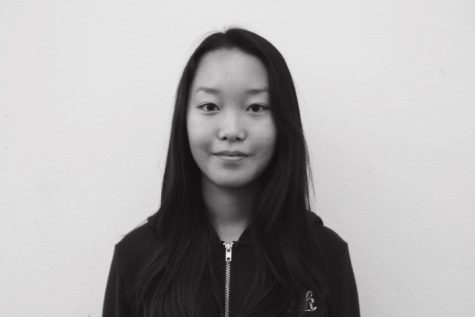 Lindsay Chong, Co Editor-In-Chief
Hi everyone! The Golden Arrow has been a huge part of my life for the last three years here at Woodbridge: it's been my community and place of inspiration....