A leader and hero to others and a swimmer at heart
Junior Kate Krolikowski effortlessly transitions from fifth period Honors American Literature to the pool, where she swims the 200 meter freestyle and the 100 meter butterfly. Unknown to her competitors, Krolikowski may very well be an amphibian.
She began swimming in Irvine Swim League (ISL) at age of five but did not make the transition to club swimming until age 13, the summer before she started eighth grade.
"Well when I was younger, I was pretty good at swimming, so I joined club, and I just started getting better and better, and then I think I was progressing pretty slowly, but it was still fast considering that most people get to my level after ten years of clubs, and I'm already there after barely four years on club," Krolikowski said.
With only a few years of competitive swimming, Krolikowski has already competed in the 2015 Speedo Junior National Championships last summer in late July. This summer she will travel to Minneapolis, Minn. and then Omaha, Neb. to swim in the U.S. Open and Olympic Qualifiers respectively.
Krolikowski's work ethic is unparalleled and is what her coaches attribute her success to.
"Kate is one of our top swimmers and is qualified for the Olympic trials in several events," swim coach Pat Bangs said. "She is a natural leader and a hero for our team, a real team player! She is also smart, hard working and can swim any event!"
Krolikowski credits her club coach for inspiring her to work hard and improve in each of her events.
"There was one time my coach [Todd Hickman] gave us a little speech to motivate us and he just said, 'If you come to practice every day and you just work your hardest, you don't have to go your fastest times ever or go your goal pace, but if you just try your hardest and you always have a drive within you to push harder, then you will always succeed in your goals.' It just kind of went, oh, that makes it so easy," Krolikowski said. "That really helped propel me mentally to do what I need to do."
That diligence learned from swimming transfers to all Krolikowski does, according to her friends.
"Kate is someone who makes things happen and gets things done. Whether it's in the pool or in the classroom, she always ensures she gets everything done no matter how hard it will be to accomplish," friend to Krolikowski and junior Ireland Gibbs said. "That's what makes her such a great student and athlete."
Krolikowski is humble and when asked about why she is successful at swimming, she said, "I like the competitiveness of it, and I'm just really passionate about it. It's fun. It's just what I like to do."
She will most likely be recruited in the fall and swim her way through college and could even win a spot on the USA Women's Swim Team one day. For now, you can see her at CIF prelims on May 12 and finals on May 14.
About the Contributor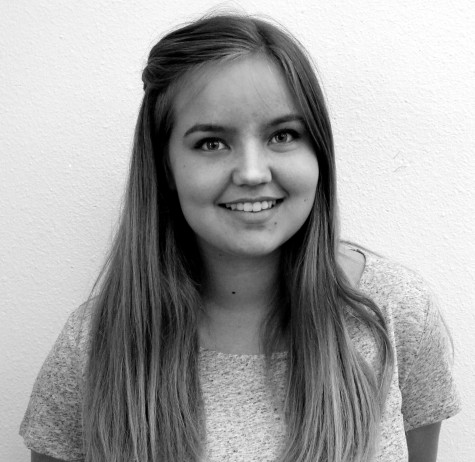 Alexa Wallace, A&E Editor
Hello reader,

Thanks for taking the time to check out our website! My name is Alexa (as you could probably already deduce) and I am the Managing Editor....