For students by students: Irvine YAT
Few clubs are city-wide and prevalent at multiple schools through the community. However, as a rare city-wide club, the Irvine Youth Action Team (YAT) seizes the opportunity to entertain and educate students throughout the region.  
"We're a part of the City of Irvine Community Service Department, and really what YAT is can be summed up in our mission statement, which is: 'Creatively responding to the needs and interests of teens in the community,'" senior and YAT representative Dan Lesser said.
YAT operates at seven different high schools, including Woodbridge, Crean Lutheran, Northwood, University, Creekside, Irvine and Beckman. On campus, YAT's three representatives include Lesser, junior Meagan Oefelein and senior Kian Heiat.
"We do social events, community service, projects and anything that teens in Irvine are interested in," Oefelein said.
YAT has already hosted numerous events, including educational forums and entertainment events.
"We've held an e-cig forum, voter registration forum, teen summit, Super Smash Bros tournament, Akustikoff, Battle of the Bands and an on-campus forum on stress management," Heiat said.
Hosting these events is no easy feat and requires the dedicated effort of dozens of students.
"Planning an event takes months in advance, and a long chain of communication is needed from contacting the city to reserve a location, to creating a committee, to creating a timeline, to creating a promotion strategy, and then the execution is a huge component of it," Heiat said. "Every event takes anywhere between 16-27 students and staff to put on."
YAT members were attracted by the club's objectives of engaging in youth leadership, increasing youth participation and providing students with fun and educational activities.
"It's just a great community of people that love doing service, and you're very much helping people, and I think that's really awesome. You can hear what's going on within the city and really get involved and give back," Lesser said.
Heiat also noted the rewarding aspect of encouraging and educating teens around the community.
"I've been blessed with a lot in my life and had been searching for a medium to get involved and give back," Heiat said. "I think we all have a duty to serve our community and should look to help out."
About the Contributor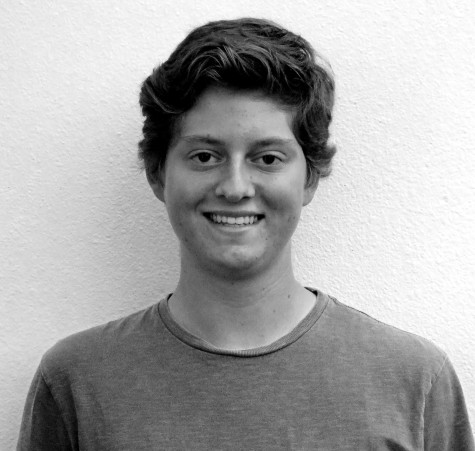 Nicholas Kumamoto, Co-Editor-in-Chief
Hello! My name is Nicholas and I am the Co-Editor-in-Chief of the Golden Arrow. This is my second year in journalism, and since last year I have discovered...