Dance team and HALO unite for angelic performances
As music flows out of a large speaker, dancers jump into the spotlight on stage where all audience's attention is focused.
The spring dance production occurred on April 28 and displayed the cooperation and hard work dance team has been working on throughout the year.
This is the last performance of the year by the dance team and All-Male Dance Group where the dancers showcase their hard work.
"It is a showcase that allows [the dance teams] to perform all of the season's greatest dances," junior and co-president of HALO Club Caroline Gibbon said.
This year, dance production was decorated with performers not in the dance team.
"The dance team invited some members of HALO Dance For Autism [club] to be guest performers in their show," junior and co-president of HALO Club Olivia Thompson said.
HALO Club is a campus offshoot of the larger organization, HALO.
"The HALO foundation raises awareness and money for children with autism," junior and treasurer of HALO Club Sunny Park said. "Through our club, we will host fundraisers and events to raise money for the HALO foundation, while using our passion for dance and our desire to help others."
As the guest performers of the spring dance production, HALO members prepared their choreography as a group, showing off their incredible cooperation on and off the stage.
"Choreography was a group effort for this dance," Gibbon said. "We rehearsed a few times with the dance team, but preparation was mostly on our own this time."
Supporting Gibbon, "We had many practices both before, during and after school in order to prepare," Thompson said. "We even rented a studio space in town to get extra practice."
According to Gibbon, preparation for the performance went smoothly with no major conflicts.
"The hardest part was probably finding costumes," Gibbon said.
The spring dance production closed with success for both dance teams and HALO Club.
"We were so grateful to have an opportunity to perform at school and promote HALO Club even more," Thompson said. "It was such a fun experience."
About the Writer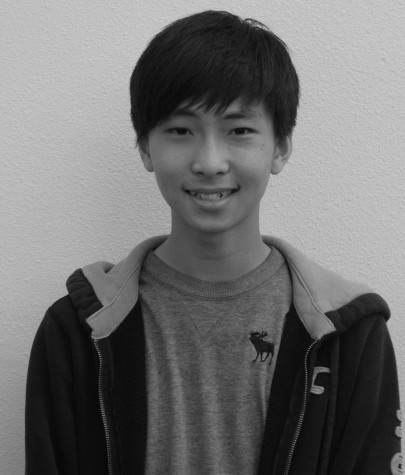 Yechan Yang, Director of Photography, Creative Director and Back Page Editor
Hello! My name is Yechan (Ben) Yang, and I am the Creative Director and the Back Page editor of year 2016-2017. As I joined journalism, I was given multiple...