Artist Hojung Kim impresses many with her emotional art pieces
Each emotion felt inspires a new vision for junior Hojung Kim's next art piece. At the age of eight, Kim discovered that she loved to communicate stories through her imaginative and surrealist art.
Although some people may instantly find their passion, Kim tried many different kinds of media to find what type of art she liked best.
"I watched animations and began to get interested in telling stories through art," Kim said. "I discovered that I like to draw things that are imaginative and surrealistic, so in general I had many practices with art, and I discovered my interests as I grew older by discovering new types of art and mediums."
Kim has participated in many competitions and has won two gold medals in middle school events. She was also awarded a ribbon at the OC fair art competition. Her art was exhibited at the Irvine Fine Art Exhibition this past year.
Kim has spent the majority of her life expressing her emotions through inventive, sometimes unusual, art and has seen how it has changed her character.
"[Art] allows me to make an imaginative world that I could enjoy seeing. The discipline of doing art helped me learn responsibility and independence." Kim said.
Seeing Kim express her emotions through painting and drawing, individuals notice her art and are impressed by her process.
"She has a distinctive style with her painting and drawings," senior Caroline Hu said. "Her ideas are super crazy, but that's what makes her work good."
When Kim notices others admiring her work, she said she feels accomplished and fulfilled.
"It makes me smile, because I know that some people do appreciate my ideas," Kim said. "It makes me glad I could make someone laugh."
Kim is planning on pursuing a career in art by attending an art school or majoring in art.
"Doing art allows me to see how I feel and express my emotions. When I'm feeling down, drawing or crafting helps calm me down and ease my tension." Kim said.
About the Contributor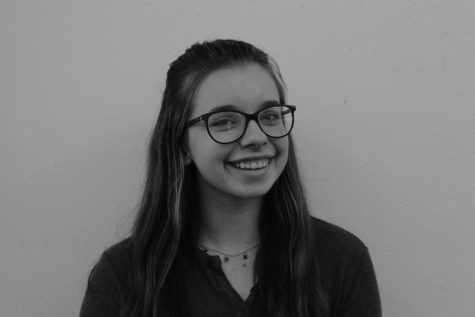 Emily Manton, Co Editor-In-Chief
Hello friends! I am one of the Editor-in-Chiefs for the Golden Arrow this year! I am so excited to lead our amazing staff in order to bring you the best...