Curtain rises as students prepare for the "A Midsummer Night's Dream"
Drama will captivate audiences Oct. 13 through Oct.15 with their acting and choreographed dancing in this year's fall play, William Shakespeare's "A Midsummer Night's Dream".
This classic comedy tells the enchanting story of two different realms- the human world and the fairy world. As the storyline progresses, complicated love triangles and an abundance of spells are thrown into the mix, according to senior Kaliya Skye Lyon.
"This is always a fun Shakespeare story to tell. It is empowering to the performers as well as the audience. The audience can really grab the language and the story with this play. Shakespeare made this one very accessible," drama instructor Cassandra Gaona said.
This will be the second time the school executes A Midsummers Night's Dream. What sets it apart is the addition of dancing as another way to convey the play's message.
"We are adding a fight which isn't seen in the [original] play, but the choreography for the dance based fight really fits and brings something new into our play," Lyon said.
The cast members and technicians all have goals they want to accomplish with this performance, showing an eager determination to produce the best possible results.
"We are trying to modernize the show while keeping the Shakespearean language and using a Renaissance theme rather than the original," said junior and stage manager, Leyla Jackson.
When performing, the actors have to keep in mind many things to please the audience.
"I think the most difficult part of my role would be having to find out who they are," sophomore Sky Cato said. "What makes them tick, how do they deal with life, and why do they matter. And on top of that, how do I show that to the audience and make them care."
Members will not only perform for those watching, but also for themselves to pursue their passions.
"I felt really excited when I found out about my role since theater is such a big passion of mine," senior Emma Munguia said. "I really want to play the character to the fullest extent I can since this will be my last fall play."
As the cast and tech crew count down the days until their fall debut, students and families will be able to look forward to a night of magic and laughter.
About the Contributor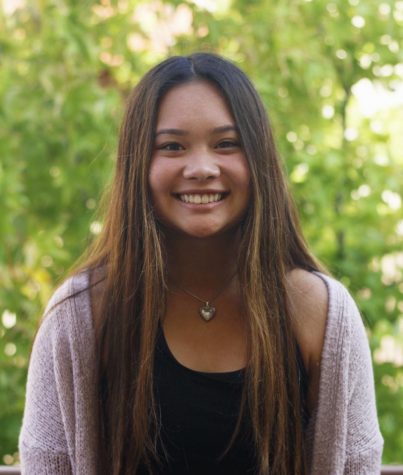 Sophia Leimer, Business Manager & Title Page Editor
Hello friends! This is my third and final year partaking in the Golden Arrow. I am super stoked and honored to continue on with my roles from last year...