Fighting against the stereotypes of youth
Several students will get a closer look into the election process by working the polls on Nov. 8.
Senior Courtney Egenes, junior Sabrina Wang and many other students are volunteering for the Orange County Student Poll Worker Program. The program is meant to provide hands-on experience with the voting process for interested high school students.
Working the polls is a great opportunity that comes around only every four years, so students, such as Egenes and Wang, seized that opportunity. Some of the students volunteered in order to gain a deeper understanding of the election process.
"I decided to work the polls because I thought it would be a really great opportunity to have first hand experience in the voting process," Egenes said.
Other students, such as Wang, decided to volunteer for the polls this year for personal reasons.
"[I want] to help people with the process of voting, especially [the] older voters," said Wang.
When asked whether they wanted to work in government, the students gave mixed answers. However, some believed that despite not pursuing a career in government, the experience would still be beneficial to their future careers.
"I don't plan on working in government in the future, but I am planning on studying communications in college [and] I would love to report and write about politics," said Egenes.
These students have already passed the initial qualifications of being of age, being in good standing and having a GPA above 2.5. Currently, both are undergoing training, for which they are given a stipend of $20.
On the day of the election, the students have a challenging yet exciting task starting from 6:00 a.m. untill 9:30 p.m. They will assist the voters, especially in the operation of electronic equipment, to ensure that everything runs smoothly on Election day. For this they are paid an additional $100.
Voting is streamlined for millions of Americans because of poll workers like these students.
About the Contributor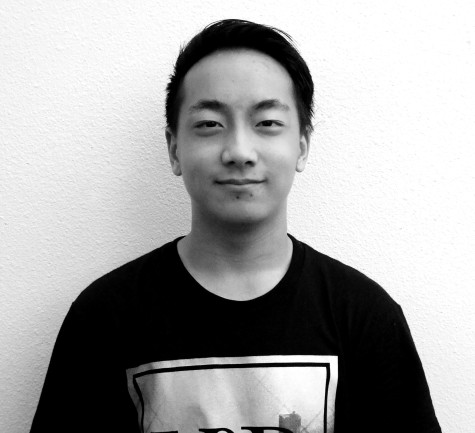 Vincent Hsueh, Sports Editor
Hey! My name is Vincent Hsueh and I've been a part of the Golden Arrow for almost three years. Oh, and I'm also a senior this year (time sure does...