Do national elections trump local election?
The Fall of 2016 has been focused on politics, especially the national election with Donald Trump and Hillary Clinton racing each other. Aren't the local elections important too?
It seems as if the local elections have been forgotten in the midst of the presidential election.
"The local elections have been overshadowed by the national election," Study Skills teacher Mrs. Crystal Bakker agreed.
Different mayors candidates will affect the city taxes as well as safety and traffic flow. Some mayors candidates believe in a large population and city growth while others don't agree. Overpopulation is a common issue and you know it's a problem when it takes 10 minutes to drive two miles.
"There are too many apartment buildings, and I feel like the Irvine population needs to be slowed down," Mrs. Bakker explained.
The Great Park, also sadly known as "the great mistake" is another common issue, because it seems as if the Great Park park only takes up space and doesn't serve many purposes.
"There has been a lot wasted money because of the Great Park, and I would like to have a mayor who is responsible with money," Mrs. Bakker added.
We should pay attention to the Irvine elections because while the presidential election affects America as a whole, the Irvine election affects only our city directly. The Irvine school district depending on how much the mayor of Irvine cares about education, the budget offered to the schools varies. The higher the money schools are given the more advanced the schools are. This goes for school resources such as books, as well as P.E. equipment. Local elections such as the school board election can affect our school district especially, since the board of IUSD is in charge of the schools in Irvine. The Irvine election could affect students of IUSD because the IUSD school district may depend on our mayor.
About the Writer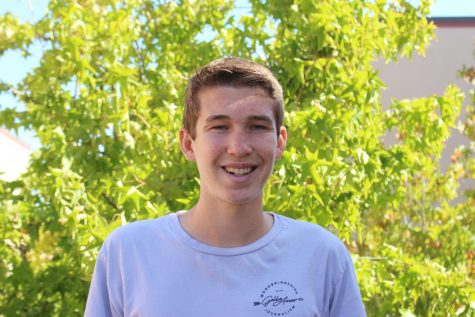 Joel Whitson, Sports Editor





Hey Warriors! My name is Joel Whitson and I am excited to say that I will be the sports editor for the Golden Arrow this year. This is my third...