"Battle of the Woods" yields win for the Warriors
Football goes against the Timberwolves during the homecoming game on Oct. 10
After the Timberwolves dominated the first half, a sudden surge in the second half gave the Warriors (1-3-0) a 28-17 Pacific Coast League victory over Northwood High on Oct. 10.
With a pass of 217 yards and a rush for 46 in the first quarter, Northwood High took an early touchdown and went for a two-point conversion, which lengthened the gap between the two teams with a 8-0 lead.
"The first half is kind of an example of how our whole year has gone," senior and running back Connor McBride said, according to an interview with OC Varsity. While struggling to push back the Timberwolves during the second quarter, their quarterback made a 15-yard touchdown pass, which gave them a 17-7 lead by halftime.
Despite the widening gap, the halftime show, the Entertainment Corps and the cheering crowds helped to reignite the team's spirit and motivation to push forward, according to head coach Rick Gibson.
"[The Timberwolves'] accuracy with their passing was close to phenomenal [so] we made some adjustments during the halftime," Gibson said.
The sudden change in momentum could be seen in the third quarter as senior and quarterback Spencer Weston made a successful 52-yard pass to senior Nate Ledoux, cutting the point gap between the teams to 14-17 for the Warriors.
"We weren't really playing to our full potential [and] we knew this was a crucial game… We all came together and did exactly what we had to do and came out on top," Mcbride said.
Later in the same quarter, Weston made a 15-yard touchdown pass to senior Karstn Graves, placing the team at a lead of 21-17 over Northwood High.
Just as the Timberwolves gradually begin to stabilize itself after the sudden turn of events, McBride ran 81 yards for a touchdown, placing the Warriors at a nine point lead with 4:58 remaining in the fourth quarter.
According to Gibson, the outcome of each game depends upon the character of invididual players.
"I think this team has character built on some character kids, and what ends up happening is that you hope that it shines through eventually," Gibson said.
The next game will occur Nov. 4 against University High at 7 p.m., where the team hopes to move to CIF playoffs on Nov. 11.
About the Contributor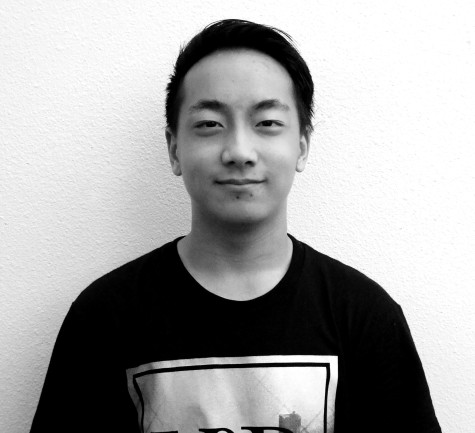 Vincent Hsueh, Sports Editor
Hey! My name is Vincent Hsueh and I've been a part of the Golden Arrow for almost three years. Oh, and I'm also a senior this year (time sure does...