Tower of Terror Rests in Peace
The Twilight Zone Tower of Terror, an intense thrill ride residing in Disney's California Adventure Park, prepares to say goodbye to the real world as the new theme, Marvel's Guardians of the Galaxy, sets in summer of 2017.
The movie's infamous gang of characters will make an appearance throughout the ride as they combat the Collector, ensuring a chaotic adventure. The new attraction plans to improve the free-falling experience by including new visual and musical elements. Guardians of the Galaxy's popular soundtrack will also be included, according to Walt Disney Imagineering.
"It makes sense that Disney is including the Guardians of the Galaxy theme since Disney bought Marvel for $4 billion. It's a funny movie that both kids and adults can relate to," junior Angelika Tsymbler said.
Although promises of improvements have been made, many oppose the change.
"Since Disney has a tendency to change a lot of older rides to  newer thing really quickly, it tends to make people who are older and go to disneyland angry because they are emotionally invested and connected in the ride," senior Kaylee Black said.
Fans and visitors of the park will have until early January to ride the Tower of Terror. After the initial closing, Disney will start construction on the ride in order to debut it in the summer of 2017.
"The incredibly talented Disney Imagineering team has found a way to harness the spirit, which drove 'Guardians of the Galaxy's' success to create this immersive experience," President of Marvel Studios, Kevin Feige, said at San Diego Comic Con.
The updated attraction plans its debut for next summer, around the same time a new "Guardians of the Galaxy" movie will hit theaters.
About the Contributor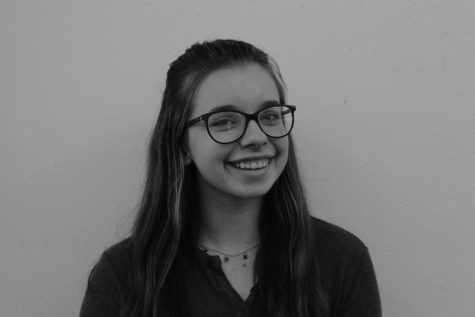 Emily Manton, Co Editor-In-Chief
Hello friends! I am one of the Editor-in-Chiefs for the Golden Arrow this year! I am so excited to lead our amazing staff in order to bring you the best...