Woodbridge wins round one CIF Football Game
The Woodbridge Warriors (5-6) defeated the Cypress Centurions (6-5) last Friday by a score of 35-21 in the CIF-Southern Section Division 9 playoff at University High School.
The abundance of interceptions made by Seniors Trevor Weiss, Francisco Chavez and Jacob Nash on the team resulted in roaring cheers from the stands and brought the crowd to their feet multiple times throughout the game.
"The highlight of the game was definitely all of the interceptions made by Jacob Nash," sophomore player Noah Norse said.
There were many other plays of the night that led the Warriors to victory, including a 2 point conversion in the 3rd quarter, and an amazing touchdown made by Senior and Team Captain Connor McBride in the 4th quarter.
"We didn't play our best ball in the first half [of the game]," said Senior and Varsity member Spencer Weston, "but we knew we were the better team, and we just knew we had to come out and execute in the second half [of the game], and we did."
Another highlight of the night was the impressive game play from the offensive line, according to Weston.
"The whole [offensive] line were the star players of the team," Weston said.
The night also featured a performance from the Entertainment Corps during halftime. The presentation featured the talents of band, dance and colorguard. The theme of the performance was "Industrial Revolution".
While the warriors did play an excellent game, there are always areas that show room for improvement.
"We need to limit our turnovers," coach Rick Gibson said.
However, Gibson said he was impressed with the team overall and their impressive win.
"It was not just one player [who led the Warriors to victory], it was a team effort and a team win," Gibson said.
The next game for the Warriors is against Antelope Valley on Friday, November 18th, at 7:00 P.M. Make sure to come and show your school spirit for the Warriors and cheer them on during their second CIF game.
About the Writer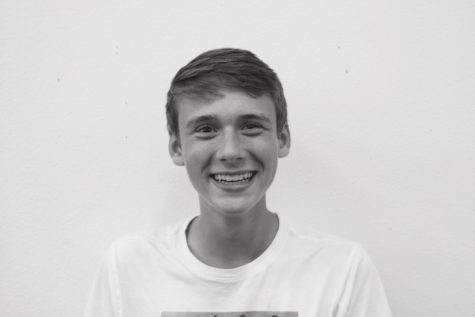 Josh Whalen, Sports Editor
Hi Everyone! I am Josh, the sports editor of the Golden Arrow this school year. I am really excited to have the honor of this position and I look forward...