AP: AccuratePortrayal of Ability
With the ridiculous abundance of standardized testing we take throughout high school it can become hard to determine which is the most important, or most accurately reflects your capabilities. I have endured the SAT and ACT and feel an obligation to inform you, my dedicated reader, that I am biased against the SAT and ACT. It is ridiculous that these tests matter so much in any admissions officer's decision regarding my acceptance into the college of my choice. The first bit of information the instructor of my standardized test study class went over was how there is ample information proving how inaccurate the tests are at predicting future success. For this reason, the SAT changed its name three time in the last century and finally declared it stood for nothing in 1997, according to PrepScholar.
From my perspective I think AP tests are infinitely better at indicating future academic success. However, not all schools offer AP classes and not all students will take AP classes or tests. For a student who has taken multiple AP tests in different disciplines those test scores better reflect their academic capabilities than an SAT or ACT score. A study conducted by the National Association for College Admission Counseling (NACAC) found that colleges evaluate GPA and AP testing much more intensely than SAT/ACT scores, according to PBS.
AP tests measure how well you understand the curriculum of an advanced class. Grades in AP classes are subject to the standards of thousands of different teachers across the country and any student can tell you the teacher is the greatest indicator of how challenging a class will be, not the subject. AP Tests also test a student's abilities more thoroughly because they are focused on one subject. For example, the AP Language and Composition test I took tested multiple writing styles and comprehension of challenging passages. They also have the potential to afford one college credits.
If one wishes to attend a prestigious university abroad, such as Cambridge in England it is necessary that they receive five five's on tests under the major they wish to major in, according to College Board. Granted the testing is very different in other countries, but it is a revealing indicator that major universities abroad do not use SAT/ACT scores as a benchmark for application because it demonstrates that these schools do not think that SAT/ACT scores correctly caliber aptitude for success. AP tests are also considered to be far more rigorous than SAT Subject Tests (which are often compared as equals), according to PrepScholar, due to the free response portion and grading scale.
These so-called aptitude tests really cannot accurately predict how you will do in life. The path to success not always carved by high test scores, it is made through hard work and determination.
About the Writer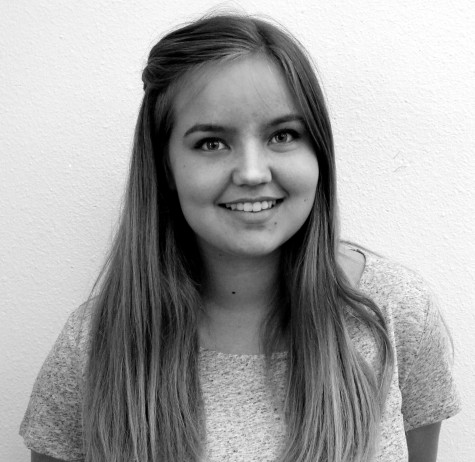 Alexa Wallace, A&E Editor
Hello reader,

Thanks for taking the time to check out our website! My name is Alexa (as you could probably already deduce) and I am the Managing Editor....