One step at a time: staff jogs marathons
At 26.2 and 13.1 miles respectively, marathons and half marathons can be both grueling yet rewarding. Math teacher Ian Garrovillas and cross-country and track coach Julie-Fliaz Windham have both ran several half marathons and full marathons themselves.
Garrovillas has run five half marathons and five full marathons. Three marathons took place in Oakland and two occurred in San Diego. He has also run half marathons in Oakland, San Diego, Long Beach and San Francisco. Garrovillas ran these half marathons and full marathons with hard work and dedication.
"I feel like [with that] type of distance you [need to set] a goal for yourself," Garrovillas said.
"You start with 10 miles and then you can increase it to 12, to 14, to 16, to 18, to 20. Once you get to a 20 mile run, you should be pretty prepared," Garrovillas said.
For Garrovillas, finishing his first marathon was a key moment in his life.
"I invited my family, and it felt really good to finish," Garrovillas said.
Before he began teaching he ran his full marathons and half marathons in Oakland with his friends who were also teachers there. He has not ran a marathon since he came here, and his goal is to run one in June.
Windham has also run multiple half marathons and marathons. She has run nine marathons ranging from locations such as Boston to Los Angeles. She has also run about 20 half marathons.
"She is very motivated. One of the most amazing thing to me is that she can go on 20 mile runs by herself," science teacher and cross-country coach Bryan Pacheco said.
Although the distance of a marathon can be tough, there are often plenty of supporters to help the runners.
"Marathons are exciting, because there are usually a lot of spectators," Windham said. "There are people all around the route, there are bands and entertainment. There are things that keep you distracted so you don't realize that you are running 26 miles and running for four hours."
Whether it is a half or a full marathon, training for and running in a marathon teaches runners to have endurance and stamina. Windham plans to continue running half and full marathons in the future.
"I want to be able to keep running into my eighties and nineties," Windham said. "If I could still run a half marathon at that age, I would be very happy".
About the Contributor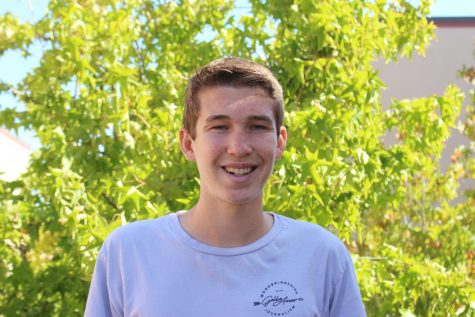 Joel Whitson, Sports Editor





Hey Warriors! My name is Joel Whitson and I am excited to say that I will be the sports editor for the Golden Arrow this year. This is my third...