Science Bowl stars find success in SoCal
The science bowl team made it to the finals at Los Angeles Jet Propulsion Lab Regional High School Science Bowl on Jan. 28, placing the team among the top eight in the region of Southern California.
The team consisted of seniors Edmund Oh, Matthew Kim, Imaani Choudhouri, and Mitchell Lee and was advised by science teacher Bryan Pacheco.
The Science Bowl is a fast paced buzzer game in which players must buzz in the correct answers before anyone else. Covering more than five fields of science such as biology, physics, chemistry, mathematics, earth science and space science, its broad spectrum of topics keep the competitors on their toes.
"It's not just how much content you know, but if you know it faster," Pacheco said.
The competition is split into two parts: round robin and double elimination, but a team must pass through round robin in order to get into double elimination. A team must battle it out against five other teams in the round robin and have at most two losses in order to get into double elimination.
With four wins and one loss, they advanced through round robin into double elimination. At double elimination, the team lost one game, but still cemented their position in the top eight.
"Each question we hear, we get better. Science bowl is not just about studying, it's half game half knowledge," team captain Oh said.
The team is a cooperative group of people who have a common love for science and fun competition.
"Science bowl is something I do purely for fun," Kim said. "I think it's one thing in high school that I super enjoy."
By practicing for more than four to five hours a week having mock competition and studying materials, the team proved that hard work pays off. Content is split among individual members to maximize the coverage of the topics.
Recruiting new members for science bowl is something that the team is looking for next year.
"For science bowl, students peak around junior and senior year. They usually don't know that much information, but we look for potential and commitment," Kim said.
About the Writer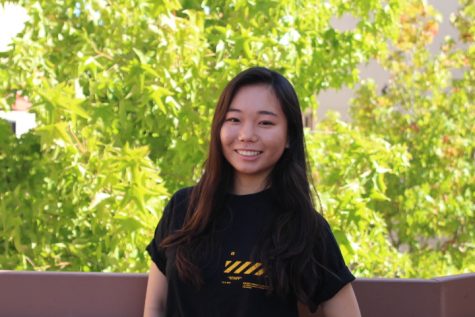 Lauren Chong, Co-Editor-in-Chief
Salve! Welcome to the Golden Arrow website! As one of the editors-in-chief of the Golden Arrow, my role is to ensure the entire production of the Golden...