Throwing it back to high school sports with staff members
Staff members reminisce about their high school memories as student-athletes
Despite their academic careers, many faculty members were athletes in high school.
Science teacher Laura Mattair, Instructional Assistant Dodee Inzerillo, fine and performing arts teacher Matthew Takeno and English teacher Kathryn Sutton are among these educators who have enriched their lives through sports before pursuing a scholarly career.
"I have so many fun memories from my time on the field hockey team," Mattair said. "I learned so much about myself and other important life lessons from the good and bad times."
During her time with the team, she was able to build relationships with many people, who she is "still in contact with today." However, she also has a reason as to why she did not play in college.
"The summer before my senior year, my grandfather died, and he was like a father to me. He was a big supporter for me in playing sports and attended all of my games up to my senior year," Mattair said.
In spite of this, she still enjoyed being on the team, particularly enjoying the mechanics of field hockey.
"Field hockey is a sport in which you are constantly moving," Mattair said. "I liked that I was a part of a team and had to work with others to make good passes and score goals."
Similarly, Inzerillo played several sports in high school, including time spent as a team captain in basketball, but she eventually had to pick between volleyball and basketball.
"Both volleyball and basketball are great sports but I chose to continue with basketball," Inzerillo said.
Through her time on the team, Inzerello learned many important life lessons, such as confidence and believing in herself.
"Although the workouts and practices were really hard, the intense exercise kept me in shape, built up my physical endurance, helped with getting stress out and helped me realize I could do what I put my mind to," Inzerillo said. "We won the championship my senior year."
Takeno played both football and volleyball back in his high school years at Woodbridge High. According to Takeno, participating in these sports allowed him to make memories and friendships.
"We didn't have a very good team, but we had a great time," Takeno said. "We went through a lot together, and there are probably six of us that are still friends. As we got older, we are at each other's weddings and we have a Christmas party every year. We are like brothers."
In addition, he would like to encourage the next generation to partake in high school athletics.
"I am going to encourage my children to play sports later, not for social status, but because you have to work so hard and count on each other," Takeno said. "You count each other to be there for each other. That's what I want my kids to experience from being involved in sports."
Sutton shared her memories of her high school dance and cheer teams. Since freshman year, Sutton actively engaged herself in high school sports, in spite of her academic studies.
"I definitely struggled with time management because I wanted to be on dance team and wanted to spend time with my friends, but I had all the work and homework to do," Sutton said.
Despite this challenge, Sutton also appreciates the role that dance played throughout her life.
"You form your own type of family through a sport," Sutton said. "So my favorite part of doing sports was just being with those people and making those friendships that so many years later they are still my best friends."
While students tend to view their teachers as educators who mainly focus on their particular subject, these teachers also have their own life stories that are inside them long after they left the days of high school sports.
About the Contributor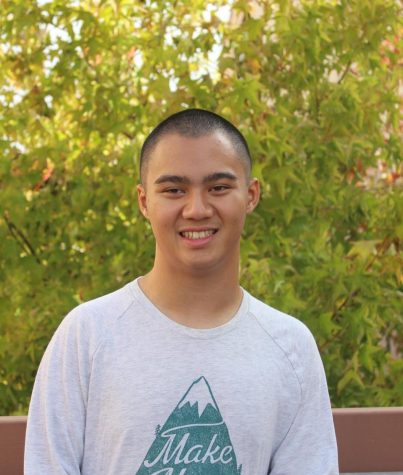 Bailey Kanthatham, Copy Editor
Hello, my name is Bailey Kanthatham, and this is my third year on the Golden Arrow.  I absolutely love writing articles and seeing them in print. As the...