Emily Yu: stretching her way to fame
For four years sophomore Emily Yu has been swept away by the art of movement, polishing her technique and growing as a dancer. She started dancing at the age of 11, and although she started at a later age, her dedicated commitment to the sport pushed her to excel in the world of dance.
Yu honed her skills at Pacific Dance, where she learned various styles like jazz, ballet and lyrical. Her advanced technique earned her a spot in a performing group, a team of dancers that attend competitions to showcase their talent and compete for awards. One of these competitions included Kids Artistic Revue (KAR) Nationals located in Las Vegas.
However, after entering high school, Yu's dance journey was taken off course. In order to balance the heavy academic workload, as well as her new commitment to the school's cheer team, she stopped attending classes at the studio. This unfortunate set of circumstances ultimately affected how much she danced, but perhaps took a turn for the best. Not wanting to give up her passion, Yu created the Instagram account, @stretchingwithemilyy, specifically devoted to sharing the continuation of her dancing.
"I was following a dance account and she encouraged her followers to do the 100 day stretching challenge with her. I made an account so I could post my progress everyday," Yu said.
Yu's first post was on March 16, 2014 and through 792 posts she has shown her improvement over a span of three years. Her flexibility and technique was not the only thing that increased- over time her account has reached an astounding 8,397 follower count that still continues to rise. In the early phase of her social media career, Yu was receiving an average of 70 likes but now her posts range from 300 to 500 likes. Her videos gather thousands of views, her most recent one at 25,172. With this overwhelming amount of attention, Yu strives to continue posting in order to share her journey, as well as have something memorable to look back on.
In addition to the large fanbase, Yu has also found the chance to partner with dance related companies, including BunFlowerz, Jade iStretch and the Solar Brand. Collaborating with these companies allows her to advocate for her favorite items and in exchange, receive free products.
"[The companies] chose me to become a brand ambassador and normally send free products to me use along with a discount code I can share with my followers, " Yu said. "Overall it is a really cool experience to have, being able to help brands gain traction while also being able to use those products. It's exciting to think that brands consider my account worthy enough to send products to in return for posts about them."
To receive these opportunities, Yu's determination played a significant role. She constantly uploads a variety of photos and videos to demonstrate her flexibility, turns and jumps. She even posts on her YouTube channel named, StretchingWithEmily, although it is not as active as her Instagram. Yu also takes the time to interact with her followers by giving them advice and answering their questions.
This commitment and consideration has allowed Yu to collect many achievements through social media. Among these include being recognized as a Team Turnboard scholarship recipient.
"Her videos are always so happy and creative. She totally deserves it," according to Team Turnboard's official Instagram.
However, the unwavering support of Yu's followers has also largely contributed to her success. As a result of her Instagram account, Yu has become immersed in a positive community that both looks up to her and wants the best for her. Without this support, Yu admitted she wouldn't have gotten this far.
"I am super thankful for the people who support me through likes, comments and follows," said Yu. "It makes me feel really good inside when people message me saying that I inspired them to stretch and improve their dancing."
About the Contributors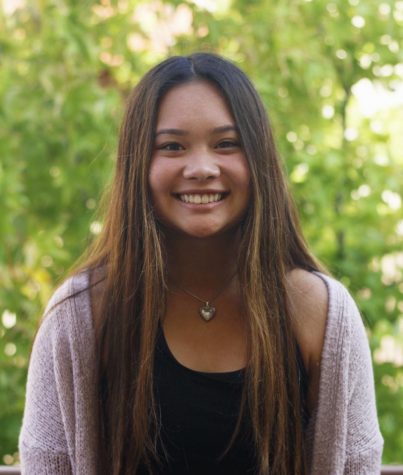 Sophia Leimer, Business Manager & Title Page Editor
Hello friends! This is my third and final year partaking in the Golden Arrow. I am super stoked and honored to continue on with my roles from last year...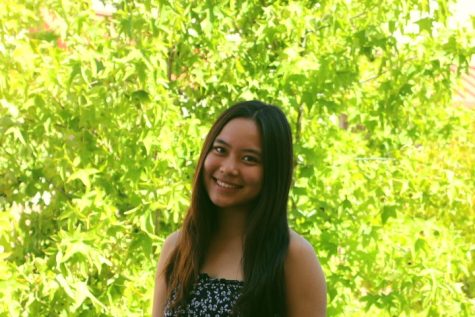 Julie Yoo, Photo Editor





Hi! I'm Julie, and I'm excited to say that this is my fourth year in the Golden Arrow as a photographer and third year as a Photo Editor. I hope...