Playing the Game Beyond the Limits of Sight
Chess Club takes the game to a new level without reliance on sight
The renowned game of chess can be mentally demanding enough for many, but several students are taking the game to a new extreme, as
they compete in blindfolded chess games through the Chess Club.
The club was originally formed in order to share the game of chess with other students on campus.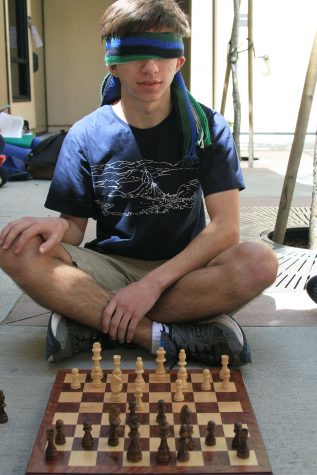 "I wanted to start a chess community because it's a great game, and I knew that there were players around so I wanted to make an official setting where we could congregate and play," sophomore and club president Tomas Castro said.
Members then joined the club in order to gain a more thorough appreciation for the game and to improve their chess skills through playing the demanding form of chess.
"[I joined because] I wanted to have fun and learn new skills in the chess club. I was self taught, so I wanted to play against others," sophomore club member Hovanness Dingilian said.
Playing blindfolded chess requires students to imagine the entire chessboard in their head in order to unlock their imagination and to improve their skills. They are forced to think on the spot and move the pawns in response to their opponents' moves, without even laying eyes on the board.
"I like blindfolded chess because you have to visualize in your head without seeing the board and that for me is fun because it adds another level of exhilaration," Castro said.
Students also have improved their concentration and overall chess skills at the same time.
"At first, I was not very good and I would lose to a few people," sophomore Dingilian said.
Members also gain the opportunity to compete with chess clubs from other schools in chess tournaments.
"My favorite part of the chess club is being able to go to other high schools and competing against other students, while helping others improve their chess game," sophomore member Brian Cheng said.
Despite the difficulty of blindfolded chess, the club on campus serves as a haven for chess-lovers to come together and grow as players. The club allows like-minded students to cooperate in improving individually, as well as working in a team against other high school chess clubs. They meet in Room G103 three times a week and participate in blindfold chess every Friday.
About the Contributor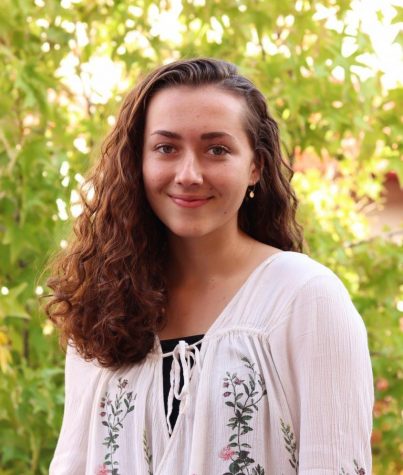 Kirra Lunow, Co-Editor-in-Chief
Welcome reader! Three years ago, I joined the Golden Arrow and entered an inviting community, opening myself up to the world of culture conglomerated within...