School Web Filters are Filtering Out Knowledge
While school web filters successfully block inappropriate content, they are denying students access to valuable educational material.
It is a common occurrence in classrooms across campus —  a student using the school internet to complete a project is blocked from viewing websites that could potentially assist them in their research, due to an algorithm aimed at detecting and blocking inappropriate content.
"The web filter is designed to find inappropriate or malicious web pages, and it uses keywords to detect them. It could be something like adult websites or it could be a site that drops viruses on our computers," librarian and media center specialist Keith Clarkson said.
The Children's Internet Protection Act (CIPA), a federal law passed in the early 2000s as the internet was becoming increasingly incorporated into the classroom, establishes that schools must utilize "a specific technology that blocks or filters Internet access to visual depictions that are … child pornography … [or] harmful to minors."
While CIPA is effective in that it blocks content unsuitable for minors, it has led to the establishment of web filters that go "above and beyond the call of duty" when filtering websites. Web filters such as LightSpeed, which is employed by the Irvine Unified School District (IUSD), use algorithms and artificial intelligence that not only block truly inappropriate material but occasionally ban students from viewing harmless or even educational content.
"The web filters ban websites that are harmful, but they also tend to ban really good sources. The filter gets the job done, but it should be better at filtering through information," junior Mariam Masud said.
This miscategorization of completely appropriate websites not only creates an inconvenience for students and educators, but it also robs students of learning opportunities and knowledge. In short, these filters are teaching a passive form of digital responsibility, as students are not taught to practice discernment online but are rather placed in unrealistic circumstances. We need to integrate digital citizenship into education, as critical thinking — one of the six "Ways of the Warrior" — is an essential skill that prepares students for life after high school.
"I think that the web filters do a good job of keeping students safe from harmful content. At the same time, when you are at work or at home you do not have these filters to keep you on task. If you become used to only being on track because the school blocks distracting websites, then that could be harmful for you in the future," junior Morgan Kopecky said.
Filtering internet content has larger implications than merely keeping students on task — it has also raised the issue of banning content. While previous generations had banned books, today's students have banned websites, prompting the American Association of School Librarians (AASL) to declare Wednesday, Sept. 28 as "Banned Websites Awareness Day" as part of their Banned Books Week.
"Filtering websites does the next generation of digital citizens a disservice. Students must develop skills to evaluate information from all types of sources in multiple formats, including the internet. Relying solely on filters does not teach young citizens how to be savvy searchers or how to evaluate the accuracy of information," the AASL said.
While website filtering is a necessary protocol that schools should readily utilize, the filtering system should be altered so that humans, not artificial intelligence or algorithms, detect and block websites to ensure that students have access to valuable information while being restricted from dangerous content.
About the Contributor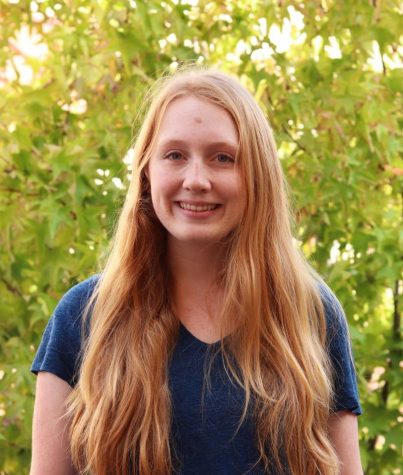 Claire Josey, Co-Editor-in-Chief
Welcome to the Golden Arrow website! I joined our publication three years ago and have enjoyed my time as a staff writer and Opinion Editor. As a student...