The Woodbridge Village Center: Rebuilt and redefined
The community shares expectations on the renovated Woodbridge Village Center
The Woodbridge Village Center is scheduled to complete renovations by the end of 2017 providing new stores and restaurants for the community.
Since its first opening in 1979, the shopping center, home to Ruby's Diner and Barnes and Noble, encountered difficulties in the past years when stores such as Stein Mart and Sticky Fingers, shut down permanently.  As a result, the Irvine Company proposed to reinvent the Woodbridge Village Center.
Many community members as well as students advocated for the Center to undergo renovation rather than resort to demolishing the Woodbridge Village Center entirely. Junior Morgan Kopecky, who was especially involved by holding community walks, recalls why she feels the renovations ever took place.
"The center was outdated," Kopecky said, "And then because it didn't really have a lot of popular stores because they kept going out of business, they let other stores go out of business because not a lot of people were coming there."  
The center's renovations expect to appeal to a wider audience, with the launching of more up-to-date stores such as CHA for Tea, Yogurtland, and Pizza Press. In addition, the center will include specialized venues such as Focus Dance Center, Magikids Robotics Lab and the Artist Lab, which will provide enrichment activities for the community.
"Going there before, they had stores that didn't really apply to high school," Sophomore Cameron Wang said. "I think they should be renovated to what the high schoolers need"
Along with the opening of new stores, the revenue of the Woodbridge Village Center contemplated to be higher than before according to store owners.
"I expect more people to be coming into this plaza and getting busier," manager of Champagne's French Bakery Cafe Melinda Weber said. "I think with the new renovation, with the new landscaping, and with the new face of the whole plaza, I think it will bring more people in."
Overall, the Woodbridge Village Center has set expectations among the community and new stores and facilities will affect the community in some way.
About the Contributors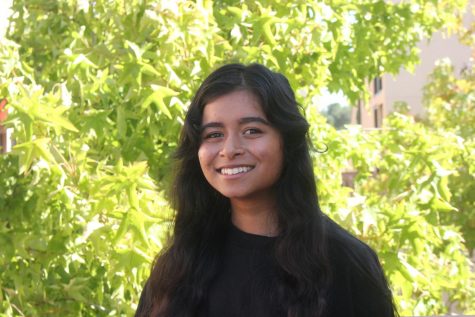 Anisha Samanta, In-Depth Editor
Hey Warriors! My name's Anisha and I'm happy to be your In-Depth Editor for this year. This is my third and final year of journalism before I graduate,...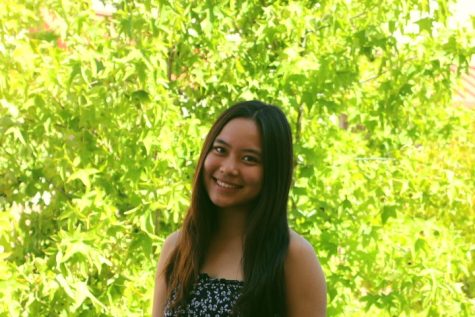 Julie Yoo, Photo Editor





Hi! I'm Julie, and I'm excited to say that this is my fourth year in the Golden Arrow as a photographer and third year as a Photo Editor. I hope...