Languages, Linguarum, Idiomas! — Languages, Languages, Languages!
It is no secret that the languages we offer are some of the best, but are they the most diverse?
There is no doubt about it — languages are a big part of everyday life. Everyone you communicate with speaks a language and some speak multiple. At our school, we currently offer a total of three languages including Latin, Chinese and Spanish, all of which have an online alternative as well. But are the languages we offer enough?
Most students today take a language and whether it is online or in-class, they help us as a community learn more about different cultures. It is important to expand this education of cultures in order to become more aware of them and to be able to communicate with the world around us.
"More languages would benefit students because they would be able to speak languages with other people," Spanish teacher Matthew Perez said.
The integration of more languages on campus would benefit students by giving them more options without having to take an online course. While online courses are beneficial when students are not able to take an extra elective, it does not allow them communicate with the teacher on a daily basis.
"I probably would take an in-class Korean because I found that the one meeting each week with the teacher doesn't help us much as if you were in class everyday," junior Erin Han said. Han is currently enrolled in online Korean and has had experience with both in-class and online language courses.
Those who take a language are most likely driven by the need to meet college requirements. According to Houston Family Magazine, colleges such as Harvard, Massachusetts Institute of Technology (MIT), Stanford, and University of California, Los Angeles (UCLA) require students to take two to four years of a language. With the addition of more languages, the enjoyment of language acquisition may increase and students will take the class because they like it rather than because it is a requirement.
"This is called the intrinsic rewards … My students are doing this for themselves, if they are doing this for somebody else then that is not going to last," Chinese teacher Joy Chao said.
The languages we currently have, as good as they are, could be improved by having languages that appeal to other cultures and ethnicities at Woodbridge. More languages would improve the school's cultural awareness as well as give students the opportunity to lean away from online classes and getting the chance to experience a language in a classroom setting.
"Language and culture are good for you, and I think it is really important to experience that the world is so big but also interconnected, " Latin teacher John Conant said.
Our current languages paired with the addition of new languages, is very important and can help students on campus expand their knowledge of the world around them as well as having fun in the process. 'Idiomas vivos largos!' Long live languages!
About the Contributor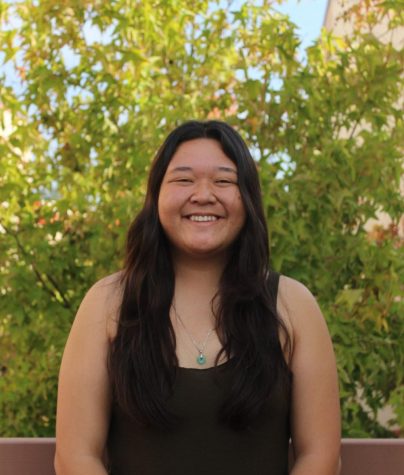 Kylie James, Features Editor
Hi Warriors! I've been apart of the Golden Arrow for two years now and I'm so excited to be one of your Features Editors this year! I am also the Vice...