Brotherhood: On and Off the Field
Jacob and Nick Nash open up about their high school football career
They come in a package, and are double the trouble. Junior Jacob and senior Nick Nash, better known as "The Nash Brothers," started playing football alongside each other last year, and now play a vital role on the varsity team.
Jacob Nash and Nick Nash have both been playing football for around 10 years, but only started playing together in high school last year, and show a strong connection on the field.
"They work really well together" said senior Jonathan Kim, the varsity football captain.
Jacob Nash plays corner as well as wide receiver.
"Jacob is probably one of the best corners we've ever had" football coach and athletic director Rick Gibson said.
Nick Nash, the older sibling, who has been playing football for four years, plays quarterback.
"He makes our offense go," Gibson said, describing Nick. Jacob's football idol is Odell Beckham Junior, a wide receiver for the New York Giants. Nick on the other hand, had trouble choosing between Lemar Jackson, and Marcus Mariota, both professional quarterbacks.
When asked about their experience with being on the team together, Nickmentioned that the little things annoy him and seeing Jacob everyday can be one of them. In contrast, Jacob simply replied that being on the same team as
Nick is "pretty awesome." One downside, however, is that the coaches tend to mix the boys up a lot.
Although they are brothers, they have different tastes on certain subjects. Jacob's favorite part about football is juking, which is faking an opposing player out by position, something wide receivers must perform adequately.
"Football helps me escape the everyday stresses of life," Nick Nash said.
However, although they don't have everything in common, their love for the game helps them bond both on and off the field.
Jacob and Nick Nash can be identified on the field, by their Jersey number. Jacob is number one, while Nick is number eight. The brothers run the offensive load, and you can be sure to see them hard at work, at the next football game.
About the Contributors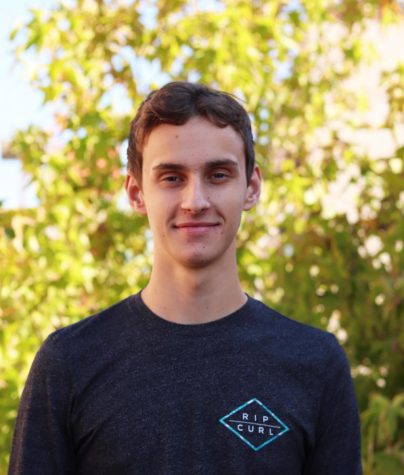 Thomas Loynd, Sports Editor
Hello Warriors, my name is Thomas Loynd and am this year's Sports Editor for the Golden Arrow. As a big sports enthusiast, I'm in charge of covering the...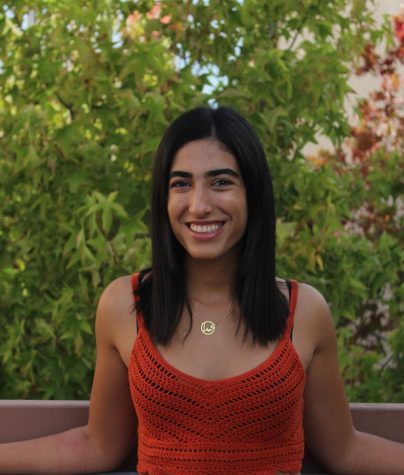 Bahar Khezri, Visual Director
Hey everyone! Last year I was a photographer for the Golden Arrow and I had a blast taking pictures for our magazine. As a visual director this year, I...