Two students accepted in the All-Nationals Honor Ensemble
Emily Kim and Justine Sato represent Warrior musicianship at the All-National Honor Ensembles
From Nov. 26-29, two students, senior violinist Emily Kim and sophomore trumpeter Justine Sato will experience what only 340 of the best musicians in the nation have. Having been accepted into the All-National Honor Ensembles (NAFME), Kim and Sato will represent Woodbridge music talent at the national level.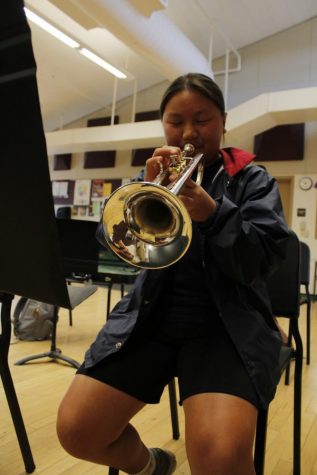 The All-National Honor Ensembles will be performing at Disney's Coronado Springs in Orlando, Florida. In order to be accepted into the ensemble, applicants must have previously participated in their state's All-State festival and sent in a video recording of a given excerpt with an optional solo piece.
"I was really nervous during the recording," Sato said. "But one thing good about it was that we could have as many takes as want."
The NAFME ensembles are split into three separate units: symphony orchestra, concert band and jazz ensemble. Kim was accepted into the symphony orchestra and Sato into concert band. For the past five years, Woodbridge has sent at least one person to the all nationals ensemble. However, Sato is the first person to be accepted into the band.
Kim and Sato also take on music leadership roles here at school. Kim leads with both e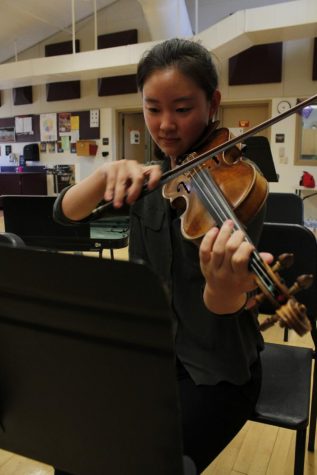 xample and skills as part of the first stand of the Philharmonic Orchestra, the most advanced orchestra class offered on campus. Having been one of the few to be in the advanced orchestra for 4 years, music teacher Joslynne Blasdel notes her outstanding qualities.
"I think she perseveres through things. She's kind of quiet, but she's not afraid to come in and ask what she can do better next time," Blasdel said.
While only a sophomore, Sato quickly rose the ranks and is now the trumpet section leader in the Entertainment Corps and the first chair trumpet player in Wind Ensemble, the school's top wind instrument group.
"The greatest attribute about [Sato] is that she's very humble. She's one of those phenomenal musicians who are very humble about their abilities and is able to play at a higher level. She's section leader of a section with upperclassmen, but she's doing it great," music teacher Brad Harris said. "She's doing a great job. She leads by example and compassion, which doesn't always come by."
Both musicians have played their instruments for a significant chunk of their life and poured in an immense amount of commitment into their respective instruments. Kim started playing piano since she was 5 years old and then slowly transitioned into the violin at the age of 9.
"Initially [I took up violin] to build up confidence in myself and also to train my fingers because I thought doing work with the violin would increase dexterity. Now [I enjoy it] because playing different types of music allows me to take on different types of music for every type of piece. ," Kim said.
Sato too has experimented with many instruments throughout her long musical career.
"I started trumpet in fifth grade, but before that, I was in choir from kindergarten to third grade," Sato said. "I realized that vocal music was not for me and learned violin in fourth grade. I then changed to the trumpet after that."
Both Kim and Sato's love for music and determination to take on new challenge has allowed them to reach new goals and climb to higher accomplishments.
About the Contributors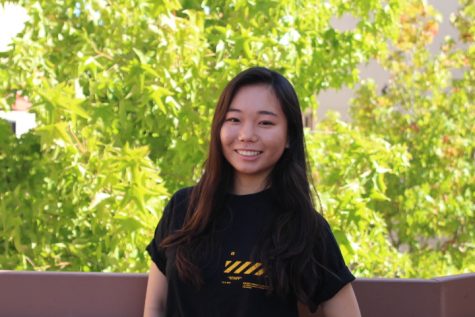 Lauren Chong, Co-Editor-in-Chief
Salve! Welcome to the Golden Arrow website! As one of the editors-in-chief of the Golden Arrow, my role is to ensure the entire production of the Golden...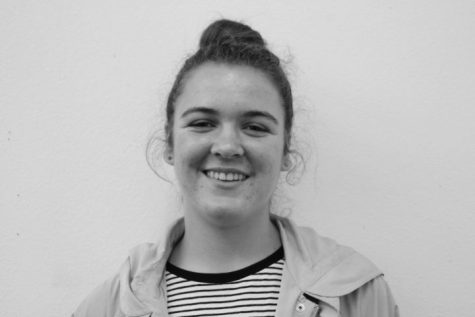 Camden Phillips, Photographer, Cartoonist
Heyo Woodbridge!! I am so excited to capture your best moments and share them in the Golden Arrow this year! I have a passion for film and photography...