New Teachers in the Science Department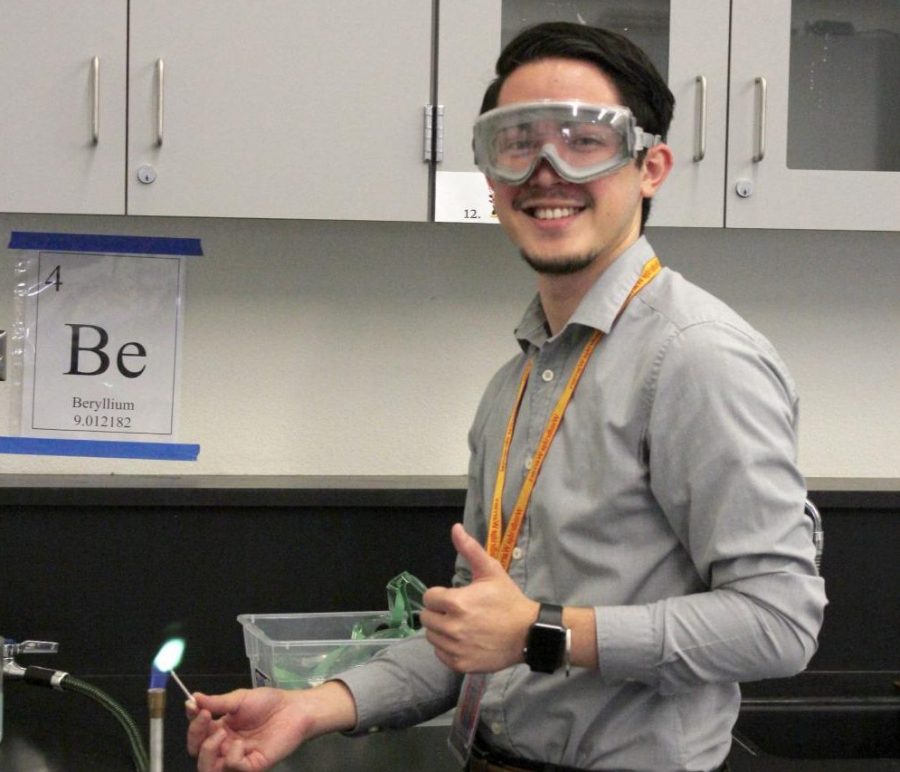 Will Buckley (Science teacher)
This science teacher loves everything Disney and enjoys spending time at Disneyland. With a year of student teaching and a degree in chemistry, Buckley is ready to start off a new year at Woodbridge.
Q: What did you major in?
A: Chemistry
Q: Any prior teaching experience?
A: I had a year of student teaching and taught a couple classes at Cal State San Marcos.
Q: Why chemistry?
A: I always wanted to do science back in highschool, when I was deciding on my major. And the subject I struggled with is chemistry, so you know how you hate something so much. I hated it so much that I decided to make it my best subject.
Q: Why teaching in general?
A: I've known I wanted to be a teacher for a long time. Since about seventh grade because I moved around a lot. I went to four or five different schools and the only consistency I had with that many schools were nice teachers. There were a lot of really nice teachers. I think that was what made me want to become a teacher.
Q: What do you like about Woodbridge so far?
A: So far, I think the student community has been incredibly welcoming. I feel like a part of the family because they're so warm and nice. They say good morning to you and they say good bye  and they say hi in the halls.
Q: What do you like to do for fun?
A: I like Disney a lot. It's the only thing that keeps me calm. So outside of school, I would say it's going to Disneyland.
Q: What's your favorite Disney character?
A: My first name is Donald, so Donald Duck has to be one of my top favorites. I also really like Lotso, the bad guy from Toy Story 3 because he has such a sad back story.
Michael Lim (Science teacher)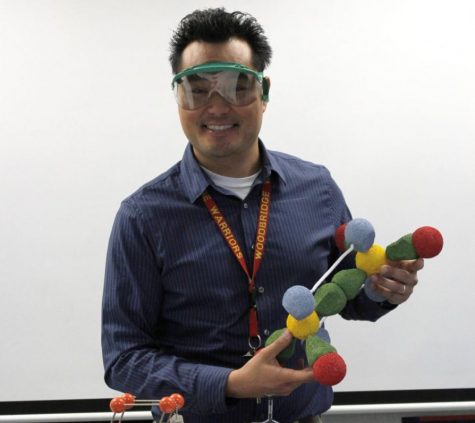 Lim has taught for the Los Angeles Unified School District for ten years. In his spare time, he enjoys running and listening to music and audiobooks.
Q: What was your major?
A: My major was English literature, that was 10 years ago. I was a pre-med major for my first year of college. I've decided that medical field was not for me, so I pursued education immediately after. With my science background, I had some flexibility with my job background. After I graduated from Cal State Northridge, I started job hunting as a high school English teacher and this was in 2008, there weren't any jobs for English teachers at that time for public schools. This was in Los Angeles, I taught actually for the Los Angeles Unified School District for ten years.
Q: Why do you enjoy chemistry?
A: I needed a job and I was talking to my dad. And my dad said "Why don't you put down that you have experience with sciences?" So I added that to my resume. Within minutes when I dropped my resume at a job fair, the [LAUSD] principal ran up to me and asked if I could teach chemistry for their school. The school starts in two weeks. I decided to commit and I had to study chemistry quick because it has been fours years since I learned chemistry. I took and passed the CSET for general science and chemistry.
Q: What do you like about Woodbridge?
I like the community. I haven't been to so many meetings since I came here.
A: Why teaching in general?
I like teaching chemistry because the kids can apply it to everyday life. After learning chemistry, everyday phenomenons and processes make so much more sense.
Q: What do you like to do in your free time?
A: I like to run and listen to audiobooks and music.
About the Photographer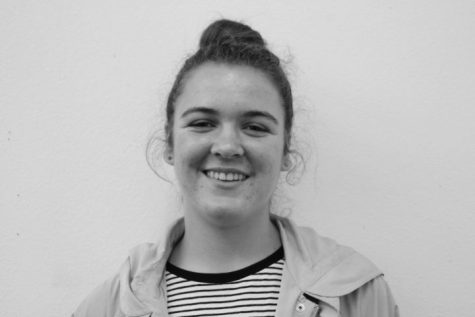 Camden Phillips, Photographer, Cartoonist
Heyo Woodbridge!! I am so excited to capture your best moments and share them in the Golden Arrow this year! I have a passion for film and photography...