Broadway Cabaret hints at the great performances to come
Woodbridge High puts on its annual cabaret to fundraise money for the upcoming musical this year
The lights turn back on in the theater,  and an uproar of whistling and clapping to the performers who just got off the stage starts and the crowd remembers these are not paid professional singers, but high school and middle school students. On Nov. 16 and 17, several students from Woodbridge High School sang with Woodbridge High alumni Kevin Odekirk, who has performed in countless broadway shows.
The vocal music department annually performs a cabaret performed by the musical cast and South Lake Middle School students, as a way to fundraise money for the upcoming musical, "Seussical The Musical" on Feb. 28 through March 3, 2018.
"It is to also broadcast each one of our talents, so that the audience gets a sense of who we are," Sammy La Scala said, a senior at Woodbridge High and musical member.
At the Nov. 17 performance, the theater was filled with many parents, friends and observers who were eager to hear this year's song selection. This year's theme was all the songs performed were from plays named after people like "Hamilton," "Cinderella" and "Sweeney Todd."
"The kids are super talented here," Molly Albright said, a parent of one of the performers.
All the students involved and Odekirk got a standing ovation from the crowd, and many observers, such as Albright, raved it was an impeccable performance.
" All the songs that were chosen for them require them to stretch in some way… So it's all a learning process," Director of Vocal Music Rob Blaney said.
About the Contributor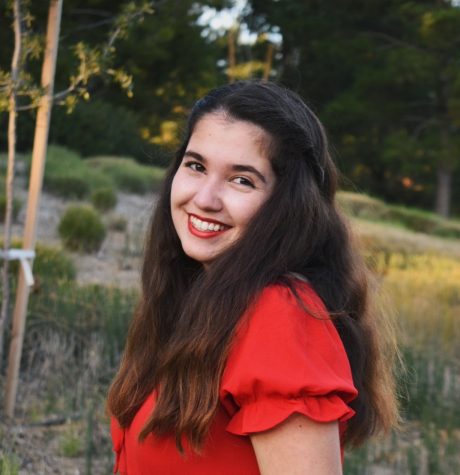 Corina Silverstein, Co-Editor-in-Chief
Buenos dias, Warriors! This year for me comes with many sweet sorrows as I treasure my fourth and last year with the Golden Arrow. I hope to instill this...