Woodbridge Enters Space Through the CubeSat Program
Students expect to launch the completed CubeSat satellite in January
After two years of intensive planning and engineering work, students involved with the CubeSat program plan on launching their small-scale satellite into space this December.
The CubeSat program encompasses five local high schools in the Irvine Unified School District along with Beckman High. Each high school is assigned to work on a different component of the satellite. Woodbridge manages the task of team communication through groups that oversee programming, radio and laser aspects of the project.
The "CubeSat" title refers to the cube shaped satellite constructed by the students, which upon entering space, is intended to capture pictures on a three megapixel camera. The pictures will encapsulate planets such as Mars and Venus and will later be released online to help educate the community.
The opportunity to construct a satellite is an advanced activity for high school students, where it was formerly limited to only experienced engineers.
"In the past, satellites were all really big and really expensive, but with the advance of these small satellites, you can launch a satellite for $100,000…and now even high schools can launch them," adviser and science teacher Jennifer Blackie said.
Woodbridge's CubeSat program gathers 30 students interested in the STEM fields to work together as a team and collaborate with profes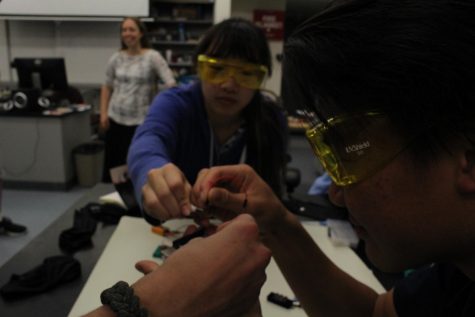 sional engineers in order to gain experience. The team has even communicated with the first Ecuadorian astronaut, Ronnie Nader and other prominent field members throughout the process.
Due to the complex nature of the task, students have however, faced several challenges throughout the process.
"Probably one of the most difficult things is reading data sheets that are meant to be read by engineers who have a lot of experience in the field and have taken college classes, but we're just high school students and the documentation can get very complex," team member and junior Justin Pham said.
Despite these challenges, the final launch date is exhilarating for the members, who have anticipated the launch for the past two years.
"I'm really excited first of all, and I'm a little nervous because the radio team is in charge of detecting the satellite when it launches, so it becomes our responsibility to actually track the satellite," team member and junior Rachel Chae said.
About the Contributor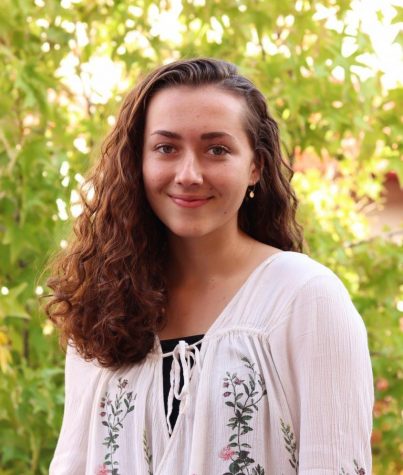 Kirra Lunow, Co-Editor-in-Chief
Welcome reader! Three years ago, I joined the Golden Arrow and entered an inviting community, opening myself up to the world of culture conglomerated within...