Irvine Spectrum Developments: New Stores Plan To Open by 2018
Construction for the 20 new stores in the Irvine Spectrum Center are expected to conclude this summer.
Following the demolition of the 140,000 square foot Macy's in the Irvine Spectrum Center, Sephora is the first tenant announced to the public. The cosmetics store is scheduled to open in 2019, occupying a storefront with 5,400 square feet of space near the Giant Wheel Court in the Irvine Spectrum Center.
Announced last January, The Irvine Company announced their $150 million investment in the Irvine Spectrum Center, celebrating its 20th anniversary. The renovated shopping center announced their plans for the construction of 20 new stores, landscaping improvements, outdoor seating arrangements upgrades and enhancements for the parking-garage structures.
According to the Irvine Spectrum Center, there will be, "two new buildings on the former Macy's location, which will open around Summer 2018."
"I hope to see more stores selling food. The different varieties will make [the spectrum] unique and special," freshman Rachel Ko said.
"The [closing of Macy's] has been contemplated for months and has provided us with a unique opportunity to rebalance Irvine Spectrum Center with additional retail stores to ensure that it continues as one of Southern California's premier shopping, dining and entertainment lifestyle destinations," Easther Liu, chief marketing officer for Irvine Company Retail Properties, commented in a story published on the Irvine Company website.
"I would like to see the Irvine Spectrum incorporate more places for recreational activities, such as a bowling alley. Having more than just an ice skating rink and a movie theater would attract more people who enjoy things other than shopping," said junior Lauren Kobayashi said.
The Irvine Company has invested over $40 million in the past years from 2014 to 2015, adding approximately 57,000 square feet of room and introduced a new variety of restaurants and retail stores such as BRIO Tuscan Grille and Sports Authority.
"As a master-planning company and long-term owner, we are always exploring how we evolve Irvine Spectrum Center's vibrancy and relevancy to marry with our customers' evolving tastes," Liu said.
About the Contributor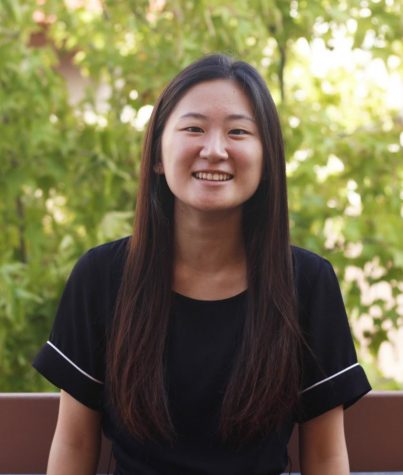 Annie Wu, Business Manager & Title Page Editor
Hello! This is my second year on the Golden Arrow and I am so excited to be a part of this amazing team of writers, editors and photographers. Every year,...