Warrior Talks: Testing the Waters
Students and teacher speak up about building courage and parallel perspectives
After months of planning and organizing, the Warrior Talks event was held at the theater from Nov. 27-29 during lunch. Senior Helen Zhao and the board members organized this event, where a group of speakers gave a talk that was tied to the theme of "Testing the Waters."
Originally started in 2016, Warrior Talks is a series of speeches given by students and staff members. The purpose is to provide a platform for students to share their experience and ideas, giving them an opportunity to be heard by others. The speaker selection committee interviewed and selected speakers based on their speeches and how well it related to the theme.
"We're all people of different backgrounds and different experiences, and not a lot of us really know of these things. Everyday we're used to talking about school life, and there are some things that we never talk about. Warrior Talks is a great way to talk about these things that we don't talk about and gain new perspectives on it," Zhao said.
The board chose the theme "Testing the Waters" during the summer to deliver a message on stepping out of one's comfort zone and taking courage to do something unexpected. Three speakers spoke during lunch each day, covering various topics from mental health and depression to immigration.
"Things that happened to me definitely shook me," senior and speaker Sam Neely said. "But I was very, very happy to have this chance to share my story, because I got to trigger emotions from people. I loved it so much. I have already started to look [into] careers in public speaking."
Despite several technical difficulties, students managed to pull through and successfully ended the Warrior Talks. The board is planning to organize a TEDx Event, which is currently scheduled to be held on March 16. Because it is licensed under TEDx, the students need to follow strict guidelines and style, such as inviting outside speakers.
"Every year I'm excited. It's rare for students to put information out in a personal level, not via social media," art teacher and Warrior Talks adviser Matthew Takeno said. "It's very rare to have a platform where students are helping students express and communicate with each other, and make personal connections about all kinds of topics."
About the Contributor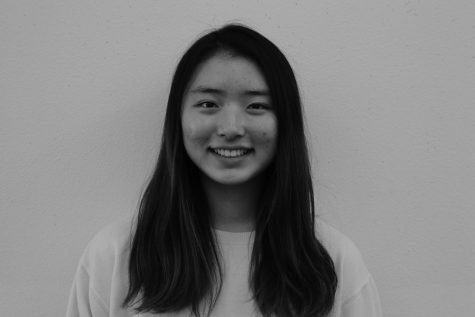 Bella An, In-Depth Editor
Hey Warriors, I'm your In-Depth editor for the 2017-2018 school year. I am honored to be part of our first year of transitioning from a newspaper to...