Improv Students Act Unscripted
Members of ImprovCity High explore the art of storytelling without a script
With ImprovCity High students wildly acting and gesticulating improvised performances on stage, the audience roars with laughter, providing an entertaining excursion on campus. Improv is a unique theatrical opportunity where instead of following a structured script like a play, performances are generated on the spot by student actors with the help of quick thinking and an immense imagination. As the actors immediately improvise their next actions, there is no opportunity to forget lines or for the audience to expect what happens next.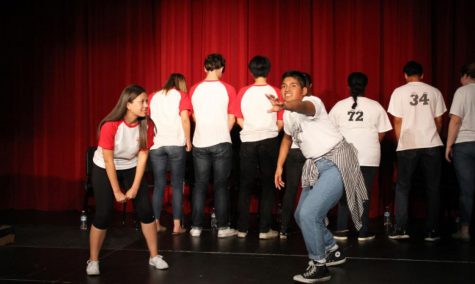 The fact that neither the audience or the actors are sure what the outcome of the act will be adds a thrill to the atmosphere that a rehearsed act can never replicate.
"The spontaneity of it [allows for] something new every single time whereas if you do a play for example, [which is] something that's scripted, it's the same act night after night after night after night," Improv coach Devin Dugan said.
Romance, tragedy and drama are just a few of the many genres that any improv act is able to grow into, with comedy as the most common act, getting the audience laughing.
"I love just comedy in general; that's one of the biggest reasons why I joined Improv," junior and Improv student Rohan Gorajia said.
Students at Woodbridge, specifically, have the opportunity to participate in the ImprovCity High team, where they can congregate together to work on their improvisation skills while having a great time.
Many of the ImprovCity High shows are held at the Woodbridge theater periodically, so anyone can come and see hilarious skits performed by the Improv students and some professionals from ImprovCity in Irvine.
"It's a very open public space where anybody can join and students don't have to be particularly good at acting to be good at improv," freshman and Improv student Malaz Nour said. "It's all about your creative direction and how you want to execute something [while] doing it to the best of your abilities."
All students are encouraged to come to participate in the practices at Woodbridge from 4-6 p.m. every Tuesday in room H201 and join the Improv family.
About the Contributor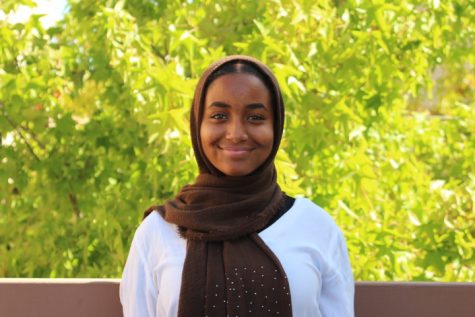 Sarra Hassen, Staff Writer
Hey Warriors! This is my third year being a part of the Golden Arrow magazine. I've been a writer and a copy editor, and this year I will be trying photography....