Warrior TV "Battles" in the 24 Hour Film Competition
Film students compete to create a music video in a 24 hour deadline
There was no time to waste drawing out elaborate storyboards, setting up tripods or patiently waiting for Adobe Premiere Pro to load as the 24 Hour Film Competition had the Warrior TV crew creating a music video faster than one can say, "lights, camera, action!" Spanning from Dec. 2 to 3, Warrior TV members participated in the annual 24 Hour Film Festival, competing against other filmmakers in Orange County.
Held by the Orange County Film Festival, the 24 Hour Film Competition allowed media students across Orange County to test their work ethic, timeliness and display their creativity by developing a video to an assigned song within a time frame of 24 hours. Woodbridge High School's own Warrior TV proudly holds two winning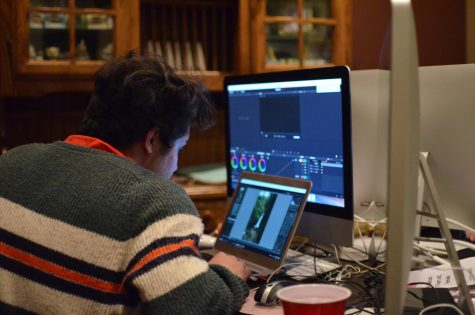 titles- one awarded during 2017 for their music video created for "Something to Believe in" by Young the Giant as well as 2015 for OneRepublic's "Love Runs Out."
"[Woodbridge] won [the competition] last year and we want to defend our title" film instructor and Warrior TV coordinator David Baker said.
Although defending their title has been on the crew's mind, the anticipation for the assigned song was even greater.Warrior TV did not receive any hints or suggestions regarding the song they would have to work off of. The crew was given little content to work with, yet they managed to stay prepared for whatever song the 24 Hour Film Festival threw at them.
"In preparation, [the Warrior TV crew] drafted out four or five different scripts, because they didn't know what the song was until it was dropped," Baker said. "They had to create something out of nothing and it wasn't enough time."
Once Dec. 2 arrived, Warrior TV met at a crew member's home waiting for 3 p.m., when the song "Battles" by Hudson Taylor was assigned. They got to work immediately to develop a video idea and follow through with their pre made schedule.
"We had a pre-production team that worked for two hours and we had a solid idea by 5 p.m.," senior and media producer Macy Bernstein said.
The finalized idea was centered around a girl caught in between a custody battle among her parents and was ultimately kidnapped by her father.
The time constraint was a challenge enough, but inexperience within the group, whether it be in leadership or participating in the 24 Hour, did not stop Warrior TV from finishing the project in time. With two hours to spare, Warrior TV had managed to completely film and edit their music video under an accordingly strict time schedule, despite the number of new members who hadn't previously participated in the event.
"In the past, people [in Warrior TV] had already done this before so they knew exactly how it ran," Bernstein said "whereas all the leaders this year never led [the 24 Hour] before, so it was a big learning experience for us."
The 24 Hour Film Festival has not only allowed Warrior TV to grow as a production team, to also bond as a crew. The team efficiently worked with the time constraint and with each other to accomplish the seemingly impossible.
"It showed us that as a team, and as a class, that we made this music video all by ourselves," senior and media director Bianca Gomez said, "We really learned how to work together."
The video will soon be released on the Warrior TV website, where all students can enjoy the elaborate music video.
About the Contributor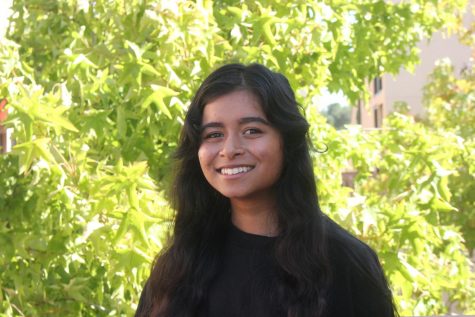 Anisha Samanta, In-Depth Editor
Hey Warriors! My name's Anisha and I'm happy to be your In-Depth Editor for this year. This is my third and final year of journalism before I graduate,...