New Years Around the World: Celebrations of Culture and Community
The New Year's celebration does not have to end after the Times Square Ball Drop — cultures around the world observe vibrant traditions to commemorate the beginning of the year
Israel: Rosh Hashanah (Sept. 9 – 11)
The Jewish custom of Rosh Hashanah begins at sundown and means "head of the year" in Hebrew. The celebration typically begins in September and last for two days. The holiday focuses on reflectance and introspection regarding one's actions during the past year. However, there is also an emphasis on the future, and sweet food such as apples are eaten to symbolize the sweetness of the new year. Similarly to the greeting "Happy New Year," the saying "shana tova" (have a good year) is often shared during Rosh Hashanah.
Source: My Jewish Learning
Ethiopia: Enkutatash (Sept. 11)
A key feature of the Ethiopian New Year celebration "Enkutatash" is the adey abeba, a yellow daisy that blooms in Ethiopia during the season that Enkutatash is held. After the period of heavy rain that characterizes the months preceding the new year, these flowers cover the fields of Ethiopia, symbolizing peace and love. For the holiday, girls wear traditional clothing and gather adey abeba in exchange for small gifts while the men create bonfires to represent a bright new year. Enkutatash represents new beginnings and inspiration for many in Ethiopia as it marks the advent of a new school year and farming season.
Source: Ethiopian News Agency
Iran: Nowruz (March 21)
Nowruz, meaning "new day" in Persian, is a 13-day festival also known as the Persian New Year. The festivities begin at the vernal equinox, which is in mid-March. With an emphasis on nature and spring, the holiday features special meals such as fish and rice. Seven symbolic items that begin with the letter "s", such as "seeb" (apple), "sonbol" (hyacinth) and "sekah" (coins), are placed on the traditional "haftseen" table. The concept of a fresh start is also commemorated through spring cleaning and renewing friendships.
Source: NPR
Thailand: Songkran (April 13 – 15)
The Thai New Year festival known as "Songkran" revolves around water, from religious ceremonies symbolizing purification to water fights. The celebration commemorates Buddhist practices in which water is poured over statues of Buddha and onto the hands of elders. Today, the festivities also include a modern twist as people fill the streets armed with water guns and buckets of water to douse each other, complete with loud music and elephants. The holiday, which means "passage of the sun" in Sanskrit, typically lasts for three days.
Source: National Geographic
About the Contributor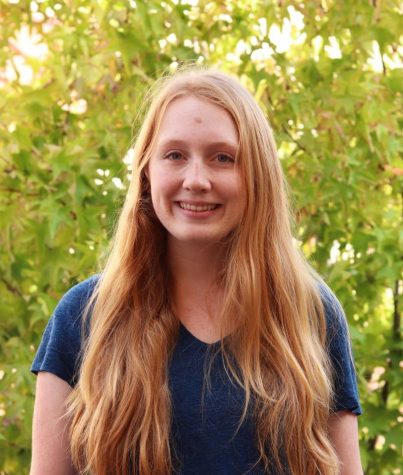 Claire Josey, Co-Editor-in-Chief
Welcome to the Golden Arrow website! I joined our publication three years ago and have enjoyed my time as a staff writer and Opinion Editor. As a student...