Two Heads Are Better Than One
Woodbridge students experience additional 'co-teaching' classes in the 2018-2019 school year
Co-teach classes are increasing this school year, and they are slowly integrating more into the curriculum in order to help more students obtain more face-to-face time with their teachers. Co-teaching not only helps students do better in school, but it also allows teachers to help more students graduate and attend college.
Co-teaching is when two teachers work together to plan, organize, instruct and make assessments for the same group of students while sharing a classroom. Multiple courses around school have made co-teaching available for years and the school currently has 19 co-teach classes available for students who want more one-on-one time with their teachers.
"You have to work well as a team, understand what each other's expectations are and come to a compromise," science co-teacher William Buckley said.
Within the past two years the school also began an American Literature co-teach class so that they could start eliminating non-college prep courses in order to centralize students' focus on preparing for college as much as possible.
"[Co-teaching] is better for students because they get a lower student-teacher ratio [making] it easier to get one-on-one time and get direct help," science co-teacher Jamie Sodorff said.
After the success with Math, Social Science and American Literature co-teach classes, the Science department integrated co-teaching into a select few chemistry classes this year. The English department also expand further into co-teaching by making World Literature available in  co-teach classes this year.
"I like co-teaching because it gives me more time to talk to both of my teachers which helps me learn the content better," junior John Xermit Singian said.
Co-teaching also requires extensive planning ranging from modifying existing syllabuses to changing the way homework and tests are administered.Navigating this new territory while adjusting to the new bell schedule will provide some challenges along the way, however it will allow students to get the help they need in a way that better suits their learning habits and styles.
"There is a lot of planning involved and we have to have conversations about who is going to say and do what [within the class]," science co-teacher Jessica Bracken said.
Overall, the purpose of co-teaching is to allow students to remain in mainstream college prep courses and help them gain a better grasp on the curriculum so they can help them have an easier time graduating, attending two to four year colleges or succeeding in their careers after high school.
"I am all for doing as much co-teaching as we can, there is a lot of research that shows the benefits of co-teaching because the amount of individualized instruction students can get doubles," assistant principal Alicia Foulk said.
About the Contributor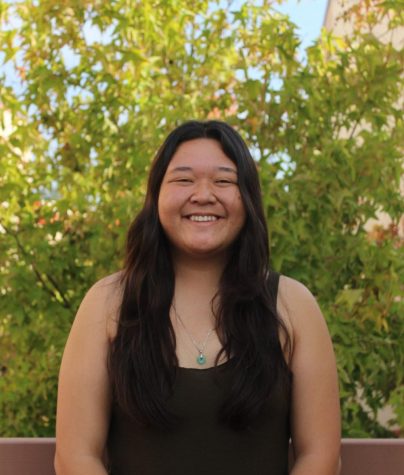 Kylie James, Features Editor
Hi Warriors! I've been apart of the Golden Arrow for two years now and I'm so excited to be one of your Features Editors this year! I am also the Vice...