A Midsummer Night's Sing Sets the Tune for Woodbridge Choir
Vocal students unite families to celebrate the start of a new musical year
As vocal students took the stage on Aug. 30 for "A Midsummer Night's Sing," nearly 200 families and friends attended the vivacious performance to kick off a fresh school year.
The Midsummer Night's Sing occurs annually for parents and guardians to familiarize themselves with the choir community on campus.
"We hosted…information booths, offered choir membership for parents who are interested and sold shirts as donation to the department," Vocal Music Booster Membership Co-Chair Jade Yang said.
The friendly atmosphere surrounded the audience as parents served pizza to appreciate families' active involvements in the vocal department. The night officially commenced with the director of the choir, Rob Blaney, welcoming all to enjoy the night and Cyndi Ruszat, the newly elected president of the Booster Board, encouraging parents to contribute to the choir.  
"We had few days to prepare for this performance. However, we pushed ourselves really hard to get things together," senior choir member Jessica Bakker said.
Harmonious vocals and impressive beat-boxing stirred up the audience's patriotism as the students sang the national anthem to commence the performance. A pop version of the Alma Mater rearranged by Blaney aroused enthusiasm and awe of its unified sound in spite of little preparation.
"There is a sense of family and community in singing," said Blaney. "[Choir members] take what they have learned to become a better person and a good member of society to reach out to others in the campus. This can definitely change the campus."

About the Contributor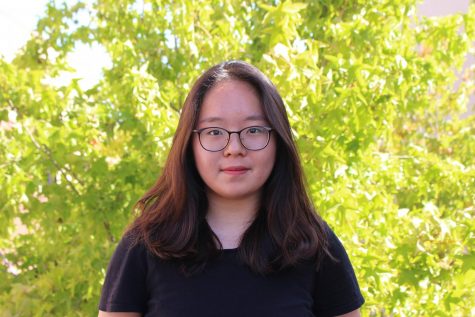 Christine Jang, Business Manager & Title Page Editor
Hello Warriors! My name is Christine Jang, and I will be working as a business manager as well as a staff writer in the Golden Arrow! Thank you for reading...