Cross Country Team says "Aloha" to the Start of a Successful Season
Cross country competes in competitive Hawaii meet Aug. 18
While most students visit Hawaii to snorkel, surf and enjoy the tropical weather, 34 runners from Woodbridge Cross Country team trained in Waikiki, for the school year through a competitive meet on Aug. 18.
A portion of the cross country team traveled to Waikiki this summer and competed in a race against two Hawaii high schools, in which they ultimately dominated the final rankings. The team arrived in Waikiki six days before the meet and kept a strict schedule of morning runs.
"We ran every morning," senior Aravind Ravikumar said. "We would wake up at six and some days [at] five [a.m] depending on the run."
By taking these morning runs during their stay in Hawaii, the cross country team not only prepared for the meet at hand, but also accustomed themselves to running in humid temperatures.
"Hawaii is full of humidity and heat [and] we have a lot of that here in California," coach Bryan Pacheco said. "So it gives them good training to be running in that constantly."
While the fall season preparations took place, the team simultaneously made time for leisure and vacationing for the runners, as they bonded through various activities.
"We went on many hikes as team and just spent time at the beach together," senior and Captain Cody Billings said.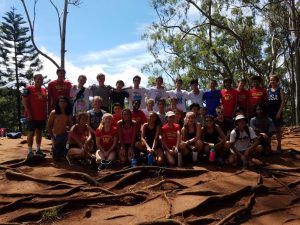 Although the competition had no formal name, the Warriors set themselves to the test, as they competed against Hawaii's top ranked high school. At the meet, the boys' team swept the first six spots, while the individual girls' race also finished with a Warrior in first, third and fifth place.
The Cross Country team left Hawaii the subsequent day satisfied with their overall performance, all while feeling more prepared for the upcoming season. Not only did the team walk away with an understanding of their current level, but also with a sense of unity that strengthened the team.
"The people that came on the Hawaii trip became family," Billings said.
About the Contributor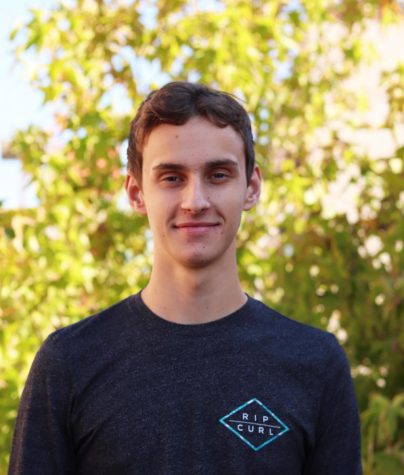 Thomas Loynd, Sports Editor
Hello Warriors, my name is Thomas Loynd and am this year's Sports Editor for the Golden Arrow. As a big sports enthusiast, I'm in charge of covering the...