Voting and Planning the Way to Homecoming
As students anticipate the Disney-themed Jersey Jam in the gym on Oct. 6, Associated Student Body (ASB) members planned this year's student-chosen homecoming events. According to senior and Academics Commissioner Mikayla Hisamoto, this was because of a new goal that aims to encourage more student involvement.
"Going into this year's ASB, we really wanted to try and expose more of the students' voices and make sure that they pulled a lot of weight in terms of our decisions so then we figured doing a poll would probably be easiest," Hisamoto said.
Activities Director Lauren Prudhomme says that Jersey Jam was kept not only because it was a school tradition, but also because of its popularity.
"Jersey Jam has been a really popular tradition, so we brought it back again. We also did a survey to see if students wanted to change it up but Jersey Jam was once again voted as the Homecoming dance," Prudhomme said.
In addition, this year's Jersey Jam had popsicles courtesy of Front Porch Pops. Despite this change, other elements, such as the bounce houses, remained unchanged.
Meanwhile, ASB included Disney-themed features in the event, such as a Homecoming royalty vote where each of the nominees represented one of the studio's characters. Hisamoto said that planning the dance was hard work, but ASB found it rewarding.
"The work that goes into it is a lot, but because of the theme that the students chose, as well as the different things we're [going to have] for Jersey Jam, it's going to be definitely a very memorable homecoming compared to all the past three years that I have been here," Hisamoto said.
As someone who went to all the dances during her high school years, junior Destiny Robertson can certainly attest to a memorable dance experience.
"You never forget your first dance that you go to – they're really memorable," Robertson said.
Furthermore, both Prudhomme and Hisamoto noted that they enjoy the student unity that comes with homecoming.
"I love seeing the students come together to put on the homecoming skits, to cheer on their team at the game, to come dance, to come decorate the school, it's just a lot of fun," Prudhomme said.
As one of the senior's last dances, some of them treated it as a sort of swan song for the past four years.
"Because it's senior year all of the friends who maybe did not go to as many events in the past years have been going to this year because it is kind of like a last hurrah," Hisamoto said.
About the Contributor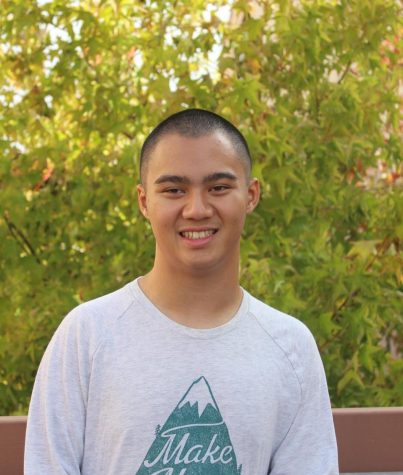 Bailey Kanthatham, Copy Editor
Hello, my name is Bailey Kanthatham, and this is my third year on the Golden Arrow.  I absolutely love writing articles and seeing them in print. As the...